Links Connect When Chains Get Checked
Have your snow chains been hanging under your trailer during the summer months? Now is the time to inspect them, before you hit the pass and are parked on the side of the road. Use these tips to make sure your chains are ready when you need them.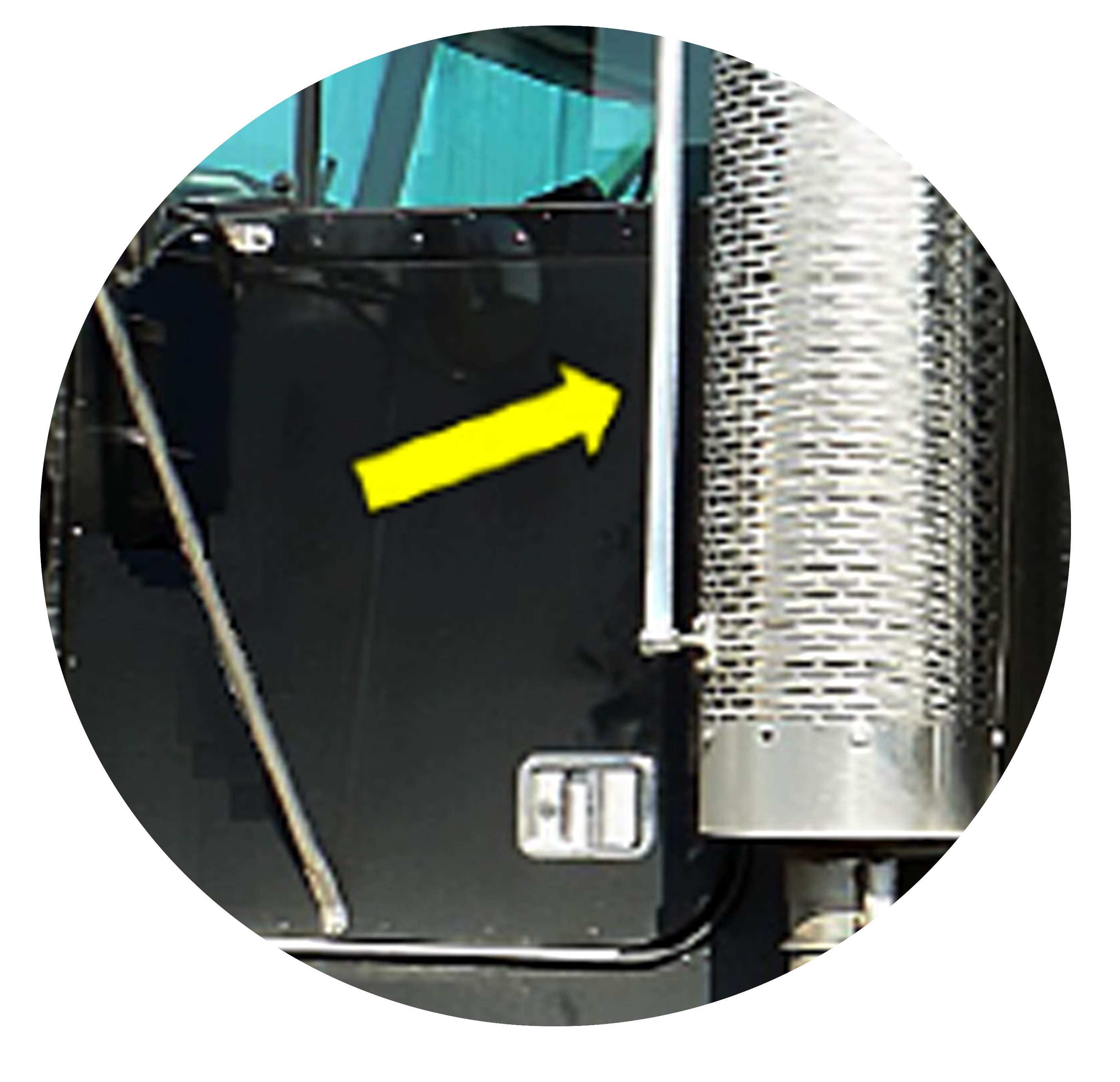 Prevent Pain and Regret, Use Care with a Handle That's Wet
A 26-year-old truck driver suffered a painful back injury when he fell from his cab.
He'd worked as a lumber truck driver for nearly five years.
It was cold and raining. After parking for the night the driver was getting out of his truck. As the driver stepped out of the cab, his hand slipped off the wet, slick grab handle. He lost his balance on the cab steps and fell to the ground, landing hard on his tailbone.
CVSA Seeking Nominees for 2019 International Driver Excellence Award
Want to show appreciation for a truck driver whose career excellence in safety and compliance has consistently outshined the rest? Then nominate them for the 2019 International Driver Excellence Award (IDEA) from the Commercial Vehicle Safety Alliance (CVSA). The prestigious annual award recognizes drivers who "go above and beyond the performance of their duties as a commercial vehicle driver, distinguishing themselves conspicuously and beyond the call of duty through the achievement of safe operation and compliance carried out with evident distinction for an extended period of time."
Get Ready for Severe Weather, Including Having the Right Footwear
Winter storms create devastating road conditions that can cripple the trucking industry. During the winter of 2008, Washington truck drivers faced some of the worst driving conditions in recorded history. Experienced truck drivers respect winter threats and take action to protect themselves, their truck, their freight, their company, and other drivers on the road.
Driving on roads covered with rain, snow, or ice can be treacherous. But you can be in danger just getting out of your truck.
EDUCATION & TRAINING
 

Santa Prevent Slips 

Slips, trips and falls are a major cause of injuries in the trucking industry. The correct amount of friction prevents these injuries. Try our simulation with Santa to see the difference between shoes and walking surfaces. 
Spot The Difference

Chaining up a big rig, is by no means one of the fun things about being a truck driver. However, it's a handy skill to know. See if you can spot the differences between drivers.

 
 

Transfer trailer safety

This course teaches prevention of common traumatic injuries in the paving industry.