The Impact of Technology on Your Business Model
Minority Business Development Agency sent this bulletin at 06/12/2017 10:05 AM EDT
Having trouble viewing this email? View it as a Web page.
ISSUE: JUNE 2017
The Impact of Technology on Your Business Model
Where Businesses Come to Grow
Keeping up and Getting Ahead:
The Impact of Technology on Your Business Model
Adapting your business to meet changing market needs is challenging, but necessary—especially if you have achieved great success in your current business model. Modifying existing products or services, or creating new ones, is a great way to stay relevant while achieving greater growth. Just ask companies such as Blockbuster, which neglected to adapt to new business models that emerged from technological advancements and, as a result, has all but disappeared. Technology is constantly evolving; every 12–18 months, computer capabilities increase exponentially, as do the information technologies.
Most seasoned business owners know that regardless of appeal, a product or service won't sell itself. Rarely will products or services see success without a business model that relieves customer pain points, meets customers in their place of convenience, and does so more effectively than the competitor's model. Ultimately, a business model can be an opportunity—or the end of a company. Understanding changing technologies is paramount to ensuring that your business falls at the end of the spectrum marked "opportunity." Here are some ways to stay abreast of changing technologies within your industry.
#1: Follow the trends.
——
Simply catching technology buzzwords in the news will not be as impactful as identifying a few consistent, credible news sources reporting on technologies in your industry. Sources should follow niche-specific trends and changes, such as new online purchasing platforms or methods, but also keep a finger on the pulse of overall technology changes outside of your industry.
#2: Tap into a team of advisors.
——
After assessing and identifying trends that can be a threat or an opportunity, look within your network to see who is already familiar with similar technologies. Provide them with an understanding of your business so they can help you decide where to make business model adjustments. Try not to be defensive about new pathways, but instead, take advantage of opportunities.
#3: Test the waters.
——
Deciding to implement new technologies can be expensive, but you can explore options that let you pay as you go, or pay in smaller increments during the testing phase. Software as a Service (SaaS) is a software distribution model in which software is licensed on a subscription basis and is centrally hosted. It is sometimes referred to as "on-demand software". This service can allow you to try things out for less money up front.
#4: Adapt to change.
——
As you research and follow changing technologies, be sure to digest and distinguish between technologies that are overhyped and the new ideas that you foresee impacting the industry. Do you remember the Net PC? Likely not. But we all certainly remember the introduction of cloud computing. Don't just jump into the hype. Take your time to assess the viability of new trends.
After assessing new industry trends, make business model decisions to maximize your return on investment, perhaps by meeting your product or service's distribution needs. The following technology-based business models are thriving in 2017.
Direct online sales.
——
The e-commerce business model is well known for eliminating the middleman, and can even do away with the need for wholesalers in retail industries. Service industries also benefit from this model, using a variety of websites that enable skilled professionals, from therapists to editors, to serve as quick-turn consultants. One of the greatest benefits of this business model is the direct business-to-consumer interaction that can help you garner information about your customers, allowing you to tailor and enhance their buying experiences.
Subscription services.
——
Also in the realm of e-commerce, this service offers added convenience for consumers and clients with a recurring revenue stream by allowing them to skip a repetitive checkout process. Subscription services provide automation enabled by advanced technology platforms. Services can be modeled after companies that use monthly commitments, such as Netflix, or annual commitments, as with Amazon Prime.
The ever-evolving technology industry can seem overwhelming, but learning how to stay abreast of change is half the battle. As you notice new trends and technologies, take time to assess how your business might benefit from them, and what business models will support such changes.
Join us each month as we share expert tips, insights, and resources to grow your business. Visit www.mbda.gov/grow.
---
We are Where Businesses Come to Grow!
Funded by the Minority Business Development Agency – our national network of MBDA Business Centers provide customized business development services that help your company gain greater access to capital, contracts, and markets. Locate your nearest Center and speak with a business expert today. Or visit us at www.mbda.gov.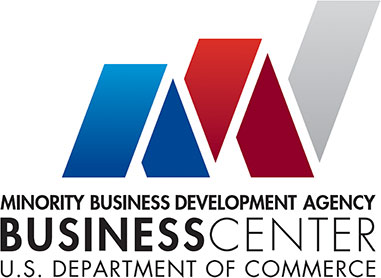 #SuccessLooksLikeMe
Follow Us on Twitter @USMBDA
Follow Us on Instagram @USMBDA
Like Us on Facebook /USMBDA
Connect With Us on LinkedIn