Open Your Eyes to Innovation
Minority Business Development Agency sent this bulletin at 05/10/2017 10:47 AM EDT
Having trouble viewing this email? View it as a Web page.
ISSUE: MAY 2017
Open Your Eyes to Innovation
Where Businesses Come to Grow
Traditionally, when we hear innovation, inherently we think technology, but innovation transcends our basic understanding of technology. If technology is the product, innovation is the process. The most successful companies are constantly innovating, evolving, and perfecting. Industries like 3D printing, just-in-time manufacturing, microfinancing, crowdsourcing, and others, create ways to achieve results that are redefining innovation in their respective industries. The national network of MBDA Business Centers understands the value of innovation to grow your business.
Innovation is often preceded by the desire to save time, money, improve resources, efficiencies or simply make a product better. Daily, minority business enterprises (MBEs) are working to solve problems and improve processes. Brands like Spanx, UnderArmour, Uber, Airbnb, and more are examples that innovation doesn't always mean technology. Innovation is the approach, but the outcome is a new method, a new process, or a new product.
The Process of Innovation is Supported by:
——
A Problem. Oftentimes the best innovation is birthed out of frustration.
An Opportunity. Once the problem has been solved, an audience will present itself.
A Profit or Purpose. Ultimately, innovation will become a profitable or philanthropic venture.
Innovate your Workplace Culture by:
——
Foster Collaboration. Cross-functional involvement enables differing insights based on consumer or process interactions. For successful innovation, firms must develop collaborative teams of cross-functionality and diversity who do not easily conform to the status quo. A well-rounded understanding of the business nuances and the customer experience helps drive effective and innovative solutions.
Take a Birds Eye View. The knack is to find out what your corporation is lacking and try to discover what others are doing to address the problem—then find your own solution.
Assign an Executive Sponsor. To execute business innovation, identify an in-house champion who can implement best practices across an enterprise—whether they organize innovation teams or actually implement the innovative processes resulting from innovation teams. This person should have insights about the firm's environment and can guide implementation.
MBDA's Innovation in Action
Innovation and entrepreneurship are key drivers of the nation's economy. With the launch of the Inclusive Innovation Initiative (I3), a national outreach effort to increase the participation of minority business enterprises (MBEs) and minority-serving institutions in the national federal laboratory network, MBDA has positioned itself as the leading federal technology transfer clearinghouse for communities of color.
The program is designed to connect MBEs to valuable resources in hundreds of federal labs across the country. Through the I3 program, MBEs receive the help they need to move their ideas from the research and development phase to commercial products and services. In doing this, MBDA supports the next generation of innovators by building and maintaining an innovation ecosystem that is inclusive and leading edge.
Each year, the United States spends more than $130 billion annually on research and development—it's time for you to take advantage of these resources. Let us be a part of your business innovation ecosystem, learn more about technology transfer and I3 by visiting www.mbda.gov/inclusiveinnovation.
For more information on how to leverage your business for greater innovation capabilities, contact an MBDA Business Center and visit www.mbda.gov/grow.
---
We're Here to Ensure Your Success
Funded by the Minority Business Development Agency – our national network of MBDA Business Centers provide customized business development services that help your company gain greater access to capital, contracts, and markets. Locate your nearest Center and speak with a business expert today. Or visit us at www.mbda.gov.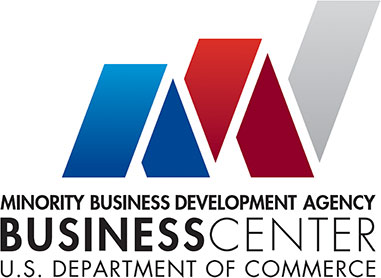 #SuccessLooksLikeMe
Follow Us on Twitter @USMBDA
Follow Us on Instagram @USMBDA
Like Us on Facebook /USMBDA
Connect With Us on LinkedIn