4 Marketing Essentials: Do This If Nothing Else
Minority Business Development Agency sent this bulletin at 03/16/2017 10:34 AM EDT
Having trouble viewing this email? View it as a Web page.
ISSUE: MARCH 2017


4 Marketing Essentials

Where Businesses Come to Grow
4 Marketing Essentials
Do This If Nothing Else
There are numerous marketing techniques, strategies, tools, and recommenda-tions available to business owners. Sometimes the decision-making process can be overwhelming, but here are four essentials to consider before the marketing tactics should be initiated. If you do nothing else, the following recommendations will have a tremendous impact on how you approach your marketing efforts.
#1: Know Your Value
——
Value and worth are completely different. Value is how others see you; worth is how you see yourself. Customers determine your value based on what they need at the time: are you easy to access, can you solve their problem, and have you successfully performed this service or delivered this product to others? Customers will pay more if you are there and can fulfill the need. How many times have we paid $20 for a $5 umbrella because it's raining? The umbrella is still worth $5, but the value is higher because it's raining.
"Price is what you pay. Value is what you get."
Warren Buffett, American Investment Entrepreneur
#2: What's Your Value Proposition?
——
Now that you have value, what is your proposition? This is what separates you from competitors. Ideally, your value proposition should be limited to three points against the three C's—competencies, customers, and competitors. Survey your customers and determine what makes you stand out, what has been their service experience, and what they appreciate most about working with your company. Be sure to ask your customers if you can quote them on their responses. Their answers lead to your value proposition. Own it!
"The best vision is insight."
Malcolm S. Forbes, Former Chairman and Editor in Chief,
Forbes Magazine
#3: How Do I Find You?
——
In the midst of the noise of your competition, how can your customers find you? Be intentional, and think out of the box. Align yourself with thought leaders in your industry. Where do they speak? That's where you want to be. Disrupt your industry by looking at vertical and horizontal markets. Vertical markets are singular in nature, while horizontal markets cut across several markets. For example, a pastry chef is in the baking industry but may service a wedding, birthday, or gala. Create new channels in horizontal markets for customers to find you.
"If you are an artist, learn science. If you are a scientist,
cultivate art."
Karin Timpone, Global Marketing Officer, Marriott International
#4: What's Your Internal Brand?
——
An internal brand encompasses the nonverbals and intangibles that an organization conveys when people encounter employees. When you look at top brands, there is a common theme of integrity among employees that resonates when the owner is not present. What do your brand's tone, temperament, and technique say about your business? As companies become savvy with external branding, engaging websites, business cards, and trendy logos, the internal brand is becoming more critical. Companies like Chick-fil-A, Apple, and Lush are great examples of creating engagement for a strong internal brand. Internal brands can't be designed, they must be experienced through customer service, quality of the product, and the capabilities and leadership of your team.
"To win in the marketplace you must first win
in the workplace."
Doug Conant, Former President and
CEO of the Campbell Soup Company
Assignments to Explore Your Marketing Essentials
——
How do your customers view you?
Where do customers find you?
Have you identified the critical need that your company fulfills in its marketplace?
Are you marketing your brand to your employees?
Join us each month as we share expert tips, insights and resources to grow your business. Visit www.mbda.gov/grow.
---
We're Here to Ensure Your Success
Funded by the Minority Business Development Agency – our national network of MBDA Business Centers provide customized business development services that help your company gain greater access to capital, markets, and contract opportunities. Locate your nearest Center and speak with a business expert today. Or visit us at www.mbda.gov.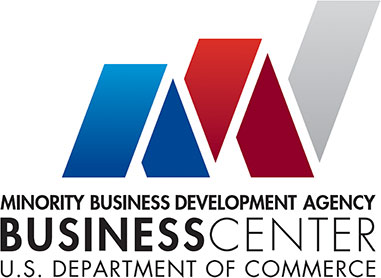 #SuccessLooksLikeMe
Follow Us on Twitter @USMBDA
Follow Us on Instagram @USMBDA
Like Us on Facebook /USMBDA
Connect With Us on LinkedIn