How to Optimize Millennials in the Workplace
Minority Business Development Agency sent this bulletin at 02/08/2017 01:29 PM EST
Having trouble viewing this email? View it as a Web page.
ISSUE: FEBRUARY 2017


How to Optimize Millennials in the Workplace

Where Businesses Come to Grow
How to Optimize Millennials
in the Workplace
A recent Inc. magazine article, "17 Bad Habits That Can Make Millennials Look Really Unprofessional," written by a Millennial, asked hundreds of entrepreneurs and business leaders of all generations how they thought Millennials were doing at work. We took four Millennial bad habits and provided recommendations on how MBEs can optimize revenue with Millennial employees.
#1: Defining an Entrepreneur
——
The Problem: "Too many Millennials don't understand the difference between being an entrepreneur and doing something entrepreneurial. ... [W]e see so many stats about how many Millennials want to work for themselves someday because they've grown up in a time where the tech world has made them believe everyone can do everything. That's just not true. So what should they quit doing? They should quit thinking that working for themselves is the only way – or even the best way – to experience what it means to be entrepreneurial, make a big impact, and enact important change." — Mike Maughan, Head of Insights, Qualtrics
The Fix: MBEs make entrepreneurship look easy, but there is so much to consider. Engage Millennials in dialogue about how you make decisions and the importance of three key considerations when you make decisions: 1) what's going on in the industry; 2) what's going on in government and the economy; and 3) what resources are required by the organization.
#2: Social Skills Are No Longer a Given
——
The Problem: "Leading today is all about creating true collaboration and teamwork. This is not a strength of Millennials. ... I see it often – great technical expertise but no idea how to relate to people. Maybe it is/was all those hours on their smart phones." — Lawrence Polsky, Co-Founder, Teams of Distinction
The Fix: Well, there is a little bit of truth to this one, but parents and educators share in that responsibility. Compatibility is essential to getting the right people on the bus. Creating a group exercise during the interview process enables MBEs to see how Millennial candidates interact with other candidates and who may be a fit for the organization based on their soft skills.
#3: Continuing Education
——
The Problem: "I have been hiring positions [and] the requirements [include] a real estate license and a three-month training period. ... No Millennial we've encountered wants to take their time to train through a process, [so] our most recent hire has been someone in the Baby Boomer generation." — Steven Clarke, Steven Clarke Real Estate
The Fix: Your height is only as good as your depth. When working with Millennials, create a training plan that aligns company goals with their career ambitions. However, be mindful that sometimes ambitions won't align.
#4: A Culture of Incentives
——
The Problem: "Millennial candidates should forget what they see in the movies and read on social media, and focus on the career opportunity instead of the perks. If you don't work for a Silicon Valley tech giant, you probably won't have daily catered meals, a full-time barista, and free dry cleaning delivered to the office. Expecting (and asking for) those ... high-end perks can make a candidate seem out of touch and a potential prima donna." — Lauren Bigelow, Executive Director, Accelerate Michigan Innovation Competition
The Fix: Yes, very true, managing Millennial expectations should be the MBE's first priority. Expectations can be managed by sharing the Employee Manual prior to making an offer, and providing candidates with a list of expectations on corporate and social culture. The Method founder, Eric Ryan, said "If you can't change the trash, you're not a good fit for Method."
Millennials represent more than 50 percent of the population. They aren't going anywhere, and we need them. We need them to grow our firms and to become managers in our organizations. That process can be taxing and sometimes feel overwhelming, but if you get the right Millennials on your bus, you can win! This month MBDA is talking, texting, and teaching all things Millennials. Follow us on Twitter to join the conversation and chat with our Millennial experts.
---
We're Here to Ensure Your Success
Funded by the Minority Business Development Agency – our national network of MBDA Business Centers provide customized business development services that help your company gain greater access to capital, markets, and contract opportunities. Locate your nearest Center and speak with a business expert today. Or visit us at www.mbda.gov.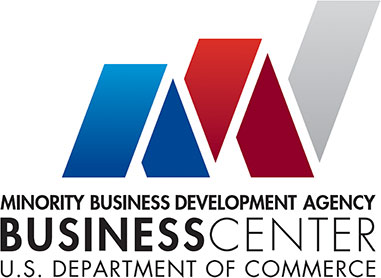 #SuccessLooksLikeMe
Follow Us on Twitter @USMBDA
Follow Us on Instagram @USMBDA
Like Us on Facebook /USMBDA
Connect With Us on LinkedIn