ND Global News - July 2019
Newsletter of the U.S. Commercial Service in Fargo, North Dakota
LOCAL NEWS AND TOP STORIES
- Heather Ranck to Serve as Acting Commercial Officer in Brazil July 15 - August 12
- Local Export Success - Door Stud Opens Doors to UK and Canada
- Global Entry Enrollment Workshop
- Complying with U.S. Export Controls
- Applications Open for Two Trade Specialists via Pathways Recent Graduate Announcement
NATIONAL / INTERNATIONAL NEWS AND EVENTS
- 2019 AmCham Certified Trade Mission To Ulaanbaatar, Mongolia
- Eldercare Exhibition & Conference Asia 2019 in Singapore
- Global Energy Team's July Update
- 11th Annual Pacific Northwest Export Conference: Export Risks and Threats in the Cyber Domain
- Environmental Technologies Global Team's July Update
- Sample Research: Malaysia - Environmental Technology
WEBINARS AND VIRTUAL EVENTS
- U.S.-Brazil Trade Facilitation Webinar Series - July 30 - November 5 
- Aerospace Industry Outlook and Opportunities in the Asia-Pacific - July 24 
- Incoterms: Increasing Exports for Small and Medium Sized Businesses - July 16 
- U.S.-E.U. Venture Capital Exchange - July 24

LOCAL NEWS AND TOP STORIES
Heather Ranck to Serve as Acting Commercial Officer in Brazil Until August 12
Heather Ranck will be serving as Acting Commercial Officer at the U.S. Consulate in Recife, Brazil from July 15 through August 12, 2019. She will be supporting an ND Ethanol Trade Mission to Brazil during this time, and helping other ND firms to make connections in Brazil. Heather was born in Brazil and is fluent in Portuguese. She will be minimally available for export assistance while working from Recife. Otherwise, for questions on the Big Iron Farm Machinery Show or market research assistance, please contact Fargo-based Export Assistant Joshua.Erickson@trade.gov. For urgent questions on export shipments or CS services, for the period of July 15 - July 31, please contact the U.S. Commercial Service in Minneapolis at 612-348-1638 or office.minneapolis@trade.gov; and after August 1, contact the Sioux Falls (South Dakota) office at Cinnamon.King@trade.gov or 605-330-4265. 
Local Export Success - Door Stud Opens Doors to UK and Canada
Door Stud is a start-up based in North Dakota State University's Research and Technology Park in Fargo, North Dakota. The Door Stud is a specially designed dolly that allows doors to be quickly moved and installed. Because of its ease, it improves safety and decreases time, manpower, and chances of damaging nearby walls. When they connected with a UK based buyer, they weren't sure what steps to take to export their product. So they contacted the U.S. Commercial Service in Fargo for assistance. Heather Ranck provided feedback and counsel regarding distributor contract negotiation, pricing, shipping and customs clearance on some sample units. With expert trade knowledge, they were quickly able to send their product overseas. Click here to read their full story. 
Global Entry Enrollment Workshop
The U.S. Customs and Border Protection (CBP) Office of Field Operations is announcing a Global Entry enrollment workshop at the temporary enrollment center at 3803 20th Street North from August 12-14. Global Entry is a voluntary, expedited clearance initiative for preapproved, low-risk international travelers who are processed by biometric identification using a designated kiosk rather than the waiting in line for entry processing by a CBP officer when entering the U.S. The $100 application fee allows for five years of membership where travelers can use over 300 kiosks located at 34 U.S. airports. Click here to learn more.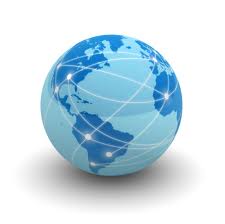 Complying with U.S. Export Controls
The Missouri District Export Council will be hosting a training workshop for anyone who wants to learn about export control regulations and those needing a comprehensive understanding of their obligations under the Export Administration Regulations. This workshop is recommended for legal professionals, export compliance staff, trade specialists, freight forwarders, and export marketing and sales staff. The registration deadline is July 17. Click here for more information.
Applications Open for Two Trade Specialists via Pathways Recent Graduate Announcement
The International Trade Administration (ITA) has two International Trade Specialist vacancies and is looking for qualified applicants. This is an entry level position where the incumbent will assume increasing responsibilities as part of a team for analytical work addressing critical trade issues, U.S. business exports, reverse investment facilitation, and/or new trade development initiatives in key industries and world regions. Successful applicants will either be placed in Chicago, Illinois or Kansas City, Missouri. The application deadline is July 22. Click here to apply.
NATIONAL/INTERNATIONAL NEWS AND EVENTS
2019 AmCham Certified Trade Mission to Ulaanbaatar, Mongolia
This trade mission will focus on helping U.S. companies active in the agricultural, food processing, energy, and logistics as well as companies looking to expand their franchising operation to explore new opportunities or grow their businesses to the Mongolia market. The trade mission will enable U.S. companies to gain access to senior government and private sector decision makers and exchange ideas and strategies in an open forum. The deadline to apply is July 24. Click here to learn more. 

Eldex Eldercare Exhibition & Conference Asia 2019 in Singapore
Eldex is a trade and consumer exhibition that creates an effective marketplace for international silver economy suppliers to meet and engage with Asia Pacific trade visitors and end-users. This event features real estate developers, investors, distributors, wholesalers, retailers, heathcare/eldercare professionals, and healthcare service providers. Admission is free with pre-registration. The event will take place on November 8-10. Click here to learn more.
Global Energy Team's July Update
The energy arm of the Commercial Service, the Global Energy Team, has released their July newsletter. They are promoting the Discover Global Markets business forum which will help U.S. firms access oil and gas, renewable energy, electricity infrastructure, construction, engineering and transportation sectors in the Middle East and Africa. They are also promoting 17 trade events around the world with webinars, trade leads, and market research reports. Click here to read their newsletter.

11th Annual Pacific Northwest Export Conference: Export Risks and Threats in the Cyber Domain
The U.S. Department of Homeland Security and the U.S. Department of Commerce have partnered with the Seattle University School of Law to provide special sessions with a focus on export risks and threats in the cyberdomain and how to protect your business from cyber threats. There will also be an opportunity to sign-up for one-on-one meetings to talk in detail about specific questions with leading experts in cybersecurity. The event will take place from July 31 to August 1. Click here to learn more.

Environmental Technologies Global Team's July Update
The Environmental Technologies Global Team has released their July newsletter. It features a Water Trade Mission to India, a webinar on how to bid and win international development work, and a seminar on doing business with the United Nations. There are also listed trade leads in Sierra Leone. Israel, and India. Click here to read their newsletter
Sample Research: Malaysia - Environmental Technology
The Commercial Service Branch in Malaysia has assembled this sample market research for U.S. firms interested in Environmental Technology in the country. Malaysia enjoys political stability, low unemployment, and a high literacy rate. Its key sectors include Energy, Manufacturing, Building, Waste, Water, and Transport. Click here to learn more market insights from this free report.

WEBINARS AND VIRTUAL EVENTS 
U.S.-Brazil Trade Facilitation Webinar Series
The U.S. Commercial Service is organizing a Webinar Series on customs in Brazil. This Webinar Series is a great learning opportunity for U.S. companies with limited knowledge of Brazilian Customs. You will hear from U.S. Diplomats, Brazilian Government Officials, and private sector experts to help you navigate the Brazilian customs environment, learn the benefits of working with a local customs broker, understand when and how to apply for licenses and certificates, and better comprehend the taxation and legal framework in Brazil. This webinar will take place on July 30, August 27, September 24, October 29, and November 5. Click here to learn more.
Aerospace Industry Outlook and Opportunities in the Asia-Pacific
Join the U.S. Commercial Service Aerospace and Defense Global Team to gain in-depth insight on both commercial aerospace and defense opportunities in the Asia-Pacific region and how to best access those opportunities. This webinar will feature expert speakers who will discuss the current aerospace and defense business environment in the region while touching on the opportunities that exist as a result. This webinar will take place on July 24. Click here to learn more. 
Incoterms: Increasing Exports for Small and Medium Sized Businesses
The International Trade Association (ITA) and the National Customers Brokers and Forwarders Association of America's (NCBFAA) Educational Institute have collaborated to present an exporting mechanics webinar series focused on more leading and progressive topics for intermediate exporters. The series will provide U.S. small and medium sized businesses with more advanced information that they need to help them increase exports abroad, while increasing employment and jobs in the United States. This webinar will take place on July 16. Click here to learn more. 
U.S.-E.U. Venture Capital Exchange
Join ITA for a webinar focused on deepening trade and investment ties with the European Union. The webinar will bring together venture capital firms and small and medium sized enterprises in need of access to capital with private sector and government experts from both the U.S. and E.U. This webinar will take place on July 24. Click here to learn more.
---
 Your U.S. Commercial Service / North Dakota Office 
 
Heather Ranck
Office Director and International Trade Specialist
Ph: 701-239-5080
Email: Heather.Ranck@trade.gov  
 
Joshua Erickson 
Export Assistant
Ph: 701-239-5033
Email: Joshua.Erickson@trade.gov
 

 

Colby Warzecha
Export Assistant
Ph: 701-239-5033
Email: Colby.Warzecha@trade.gov

 

Rylan Drake 
Export Assistant
Ph: 701-239-5033
Email: Rylan.Drake@trade.gov
---
US Commercial Service | United States Department of Commerce | 811 Second Ave. N | Suite 436 | Fargo | ND | 58102