📦 Relocation Resources 💜 Celebrate MilKids 💲 MilTax | March 2023
Military OneSource sent this bulletin at 03/29/2023 10:06 AM EDT
| | |
| --- | --- |
| | An official communication from the United States Defense Department. |
| | |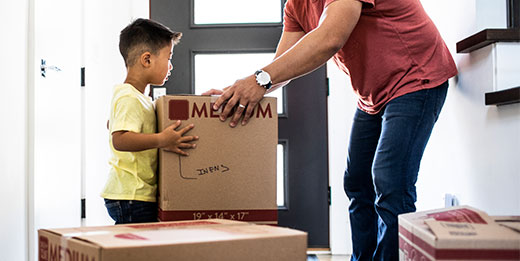 Relocation Resources at the Ready
Service members and families have 24/7 access to resources and benefits that make moving less stressful. Whether it's their first relocation or their fifth, your service member has backup for their next move.
---
Morale, Welfare and Recreation Benefits
The DOD's MWR program offers free and discounted recreation and education opportunities to the military community. From youth camps to fitness, travel and more, MWR has something for everyone!
---
Join Us: Purple Up for MilKids!
April is Month of the Military Child. On April 3, wear purple to celebrate and recognize our military youth across the globe. Find new ways to support service members and their families and learn how you can show up to purple up for MilKids of all ages.
---
This email was sent to Email Address on behalf of Military OneSource.