Money Smart 🧠 and Family Strong 💪: Nov. 2021
Military OneSource sent this bulletin at 11/18/2021 01:57 PM EST
| | | |
| --- | --- | --- |
| | An official communication from the United States Department of Defense. | View In Browser |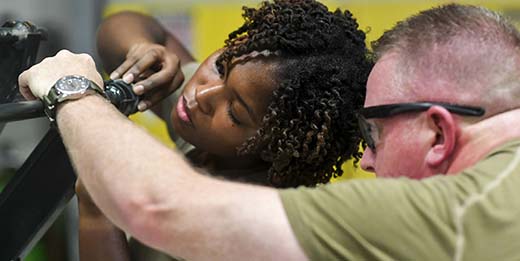 Help Secure Their Financial Future
Your service member can get expert help establishing a firm financial footing with free guidance, benefits and protections. From budgeting to car buying and credit scores to debt reduction, learn about pro help.
---
What Can EFMP Do for You?
Military families with special needs can rely on support from the Exceptional Family Member Program. EFMP offers special consideration during assignment coordination, helps find support services and more. Learn about eligibility and this program for military families.
---
Bridge Your Relationship Divide
Life stressors + MilLife challenges can add up to serious relationship strain. Even the strongest couples feel it sometimes. You can use these relationship tips to reconnect and reaffirm your bond.
---
Things You Shouldn't Say to a MilSpouse
Sometimes, words of encouragement can rub the wrong way. If you want to offer support to a military spouse, lead with empathy and unity. Read examples of what to say — and what phrases to avoid.
---
This email was sent to Email Address on behalf of Military OneSource.