📚 Escape by Book 💰 Protect Your Pockets 📦 Ask a PCS Pro: July 2021
Military OneSource sent this bulletin at 06/30/2021 10:47 AM EDT
| | | |
| --- | --- | --- |
| | An official communication from the United States Department of Defense. | View In Browser |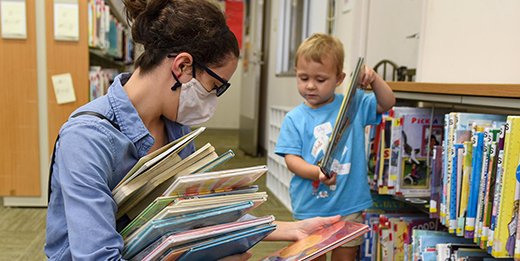 Ready. Set. Read!
Jump-start your imagination and unlock fun prizes with the 2021 DOD MWR Summer Reading Program. Whether you're looking to build skills or escape the ordinary, book it to registration and get reading.

Guard Against Scams
Scammers plague millions of Americans every year, and some target military personnel. This Military Consumer Month, learn nine steps to guard against identity theft and other scams that put you at risk.
Personalized PCS Help
PCSing this summer? Put the Relocation Assistance Program to work for you. Set up a call anytime and get answers about your new base, scheduling your move, meeting your sponsor, moving vehicles, PCSing with pets, arranging overseas travel and more.
---
Want to Get Away? Go Here
Get a budget break on your vacation at a joint services campground. Use the MWR "Best Kept Secrets" guide to find destinations on installations all over the country and even in your own backyard. Start your search.
---
Social Media Tips for Twosomes
When you and your partner disagree about the role social media should play in your relationship, it can cause serious friction. Get 12 tips to avoid issues, set expectations together and recalibrate your connection.
---
---
EFMP Podcast Episodes
Get Exceptional Family Member Program info from new podcast episodes by Military OneSource. Listen to discover services and support on topics like EFMP enrollment, education, financial planning and PCS. Check out the topic list.
---
---
This email was sent to Email Address on behalf of Military OneSource.