Free Tax Help, PCS Support, Celebrate MilSpouses & More: May 2021
Military OneSource sent this bulletin at 04/28/2021 11:33 AM EDT
| | | |
| --- | --- | --- |
| | An official communication from the United States Department of Defense. | View In Browser |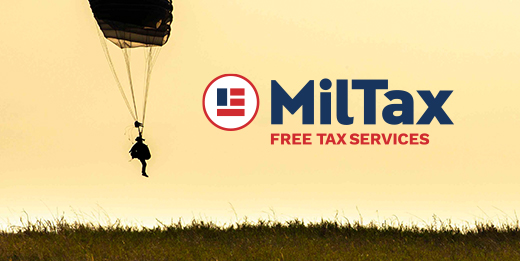 Free Tax Help to File Fearless
Tax Day has moved to May 17, 2021. That means more time to tap into free help from MilTax. Consultants are trained in tax situations specific to service members and their families. There's no limit to calls, so file fearless today.

Thank You, MilSpouses
Military spouses are the backbone of the military. Nobody rocks it like a MilSpouse! Join us in recognizing and celebrating Military Spouse Appreciation Month. Discover support, resources and events — including "MilSpouse Meetups" made for connecting and sharing.
Power Up Your PCS
PCS season is upon us. If a new duty station is in your future, power through your move with up-to-date information, live support from consultants, planning tools and help to organize your move, including the latest on travel during Restriction of Movement orders.
---
---
| | | |
| --- | --- | --- |
| | "Thank you so much for offering this free tax help service. Our military post this year stopped offering tax filing and military taxes can be hard to navigate. Without MilTax, we would have gone somewhere to pay for help. We appreciate the cost savings!" | |
---
This email was sent to Email Address using GovDelivery Communications Cloud, on behalf of Military OneSource.