MakingWaves - Buffer in a Bag; Funding for Farms; Irrigation Controllers to Conserve Water; Well Contractor Registration; World Water Day
The New York State Department of Environmental Conservation sent this bulletin on 03/19/2021 10:09 AM EDT
MakingWaves - News From the Division of Water
In this Issue:
Reminder: Free Seedlings Available for Stream-side Plantings
Funding Provided for Agricultural Projects that Help Farmers Address Water Quality Challenges
Irrigation Controllers to Conserve Water
Deadline Approaching for Water Well Contractor Program Registration
World Water Day--March 22
---
Reminder: Free Seedlings Available for Stream-side Plantings
The application period for the Trees for Tribs' Buffer in a Bag Program is open until April 12 at 3 p.m. Private and public landowners who qualify may apply for a free bag of 25 tree and shrub seedlings for planting near streams, rivers, or lakes to help stabilize banks, protect water quality, and improve wildlife habitat.
To qualify, landowners must have property in New York State with at least 50 feet that borders a stream, river, or lake, and provide photos or a map of the planting location. Visit DEC's website for more information about the Buffer in a Bag application process and requirements. Contact treesfortribs@dec.ny.gov with questions and visit Trees for Tribs Program on DEC's website to learn more.
---
Funding Provided for Agricultural Projects that Help Farmers Address Water Quality Challenges
Governor Andrew M. Cuomo has announced that nearly $15 million has been awarded to support agricultural water quality conservation projects across the state, benefiting 147 farms. The funding is being provided through the Agricultural Nonpoint Source Abatement and Control program, which supports projects that address water quality challenges in priority watersheds and protect the environment.
The 147 projects awarded to 26 Soil and Water Conservation Districts will support on-farm environmental planning and the implementation of best management practice systems (BMPs) to keep nutrients and other potential pollutants from entering waterways. BMPs include: vegetative buffers along streams, cover crops, nutrient management through manure storage, and other conservation measures. 
For a complete list of projects awarded, visit the Department of Agriculture and Markets website.
---
Irrigation Controllers to Conserve Water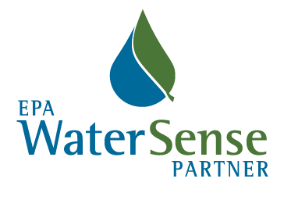 The US. Environmental Protection Agency has developed performance critria for products that tailor irrigation schedules to meet landscape water needs based on measurements of moisure in the soil to earn the WaterSense label. Soil moisture-based irrigation controllers, also referred to as soil moisture sensors (SMSs), reduce water waste outdoors and promote plant health. These technologies can detect the amount of moisture in the ground and keep sprinkler systems from watering when plants do not need it. As an EPA WaterSense partner, DEC encourages you to continually find ways to improve your home's water efficiency. Installing a WaterSense labeled SMS can save an average home with an automatic landscape irrigation system more than 15,000 gallons of water annually.
Manufacturers of SMSs can partner with WaterSense to have their products tested and certified to earn the WaterSense label. Home and building owners should be able to purchase them by late spring to help improve water efficiency in their landscape irrigation systems. For more information about how to find or label SMSs, contact the WaterSense Helpline at (866) WTR-SENS (987-7367) or watersense@epa.gov.
---
Deadline Approaching for Water Well Contractor Program Registration
The DEC Water Well Contractor Program is currently accepting applications for the Certificate of Registration for the period April 1, 2021 through March 31, 2022. Registration is required by March 31 each year for all water well contractors who drill or repair water wells in New York State. The on-site contractor must be certified for the work they are conducting (well drilling and/or pump installation). A Preliminary Notice must be filed prior to drilling a well, and a Water Well Completion Report must be filed upon completion of water well drilling. For additional information, contact Water Well Program staff at 877-472-2619 or NYSWaterWells@dec.ny.gov.
---
World Water Day--March 22
The theme of World Water Day 2021 is valuing water. Water has enormous value for our households, food, culture, health, education, economics and the integrity of our natural environment. 
Everyone has a role in protecting and conserving water. In addition to avoiding waste and using water wisely, it's important to help keep our water clean. What you do at your home and in your community affects everyone downstream of you.