Justice Junction - Community News & Updates - February 3, 2023
Fairfax County Public Schools sent this bulletin at 02/03/2023 05:32 PM EST
February 3, 2023
Hello Justice HS Students, Families, and Community Members, 
We are officially at the beginning of our halfway mark to the end of the school year. We have seen and continue to see our share of post-pandemic challenges, but I'm repeatedly impressed with the way our Justice Family works together to support our priorities of building relationships, high quality instruction, and strong collaboration. We must remain steadfast as we continue to support student achievement here at Justice HS! 
In celebration of Black History Month, a "storywalk" of the book The Undefeated by Kwame Alexander has been placed in the halls of Justice HS. The goal of these posters is to get storytelling out into open spaces.  The pages from the book have been placed sequentially on posters, and each set of pages is accompanied by thinking questions so that readers can better engage with the story.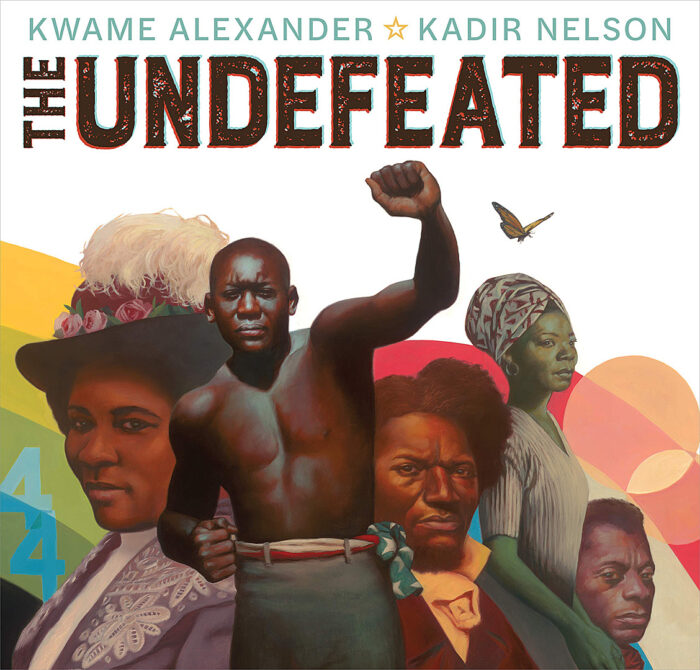 Additionally, February 6th – February 10th is National School Counseling Week.  This week is designed to focus public attention on the unique contribution of school counselors within U.S. school systems. National School Counseling Week, sponsored by ASCA, highlights the tremendous impact school counselors can have in helping students achieve school success and plan for a career.  The 2023 theme is School Counselors: Helping Students Dream Big.  I encourage everyone to show our wonderful Justice HS counselors your appreciation next week.
Congratulations to the 2022-2023 Justice High School Unified Basketball Team for their wins in the Unified Basketball Regional Tournament held on Saturday, January 28th!
Read below for additional amazing opportunities and important news for students and parents. Please let me know if you have any questions.
Tiffany I. Narcisse, Principal
Empower our school, embrace our community, and educate to build positive futures as global citizens together.
Below you will find important upcoming dates and a variety of information for the upcoming school year.   
~Black History Month |February 1st – February 28th ~
February 20th – President's Day Holiday (No School for staff/students)

March 2nd – Schoolwide College & Career Exploration Fair (Early Release for Students)

March 3rd – School Planning Day (No school for students)

April 3rd – 7th – Spring Break

 April 13th – End of Quarter (Early Release for Students)

April 14th – Teacher Workday (No School for students)

April 21st – Eid Holiday (No School for staff/students)

May 29th – Memorial Day Holiday 

(No School for staff/students)

June 7th

– Class of 2023 Graduation
June 16th

– Last Day of School
Justice High School College and Career Exploration Fair
On Thursday, March 2nd we will host our first ever school-wide "College and Career Exploration Fair."  Colleges, employers, military branches, and other community stakeholders are invited.
Considering we have over 2,000 students, we will need a lot of speakers to discuss their careers in multiple classes (the goal is to have almost every classroom with a speaker). 
Please contact our College & Career Specialist, Deidra Anderson, if you'd like to sign up as a speaker and provide an interesting perspective about your career and/or volunteer in any other area to help make this exploration fair a memorable and successful one for our students.
Families Reunite Classes at Justice High School
REGISTER HERE →  https://forms.gle/T1SqqGh4UWP9VRL57
Substance Use Presentations
FCPS is dedicated to providing parents and community members with the most accurate and up-to-date information on youth substance use, prevention, addiction, interventions and available supports. Please join us and our partners from the Fairfax County Police Department and Community Services Board as we discuss these topics as well as the ongoing opioid crisis. Attendees will walk away with an understanding of:
Alcohol, nicotine, cannabis, and opioid.

List what you can do as a caregiver.

How to identify and connect with community resources.
How to Talk About Alcohol Safety
Stores have been packed with holiday savings, credit cards have been charged, and food has been consumed. The holidays are often a time for family and friends to come together and create lasting memories with one another. The matching holiday pajamas leave a lasting impression on social media, but what impression does your relationship with alcohol leave on your child. Although difficult, conversations about alcohol safety are necessary. When consuming alcoholic beverages around young people, consider the  message you would like for them to receive. Have you caught yourself saying any of the following: " I need a drink," "a drink would help me relax," or "wine helps me sleep better at night". These statements could inadvertently cause your child to believe that alcohol is a suitable replacement for healthy coping strategies. 
It's never too early to have age-appropriate conversations with your child about alcohol. About 10% of children say they have tried alcohol and that number increases to 50% by the time they are 15 (SAMHSA). Early and frequent conversations about alcohol and other drugs tend to be more effective than having "the talk" once. If you choose to not have the conversation with your child as a parent, they will still have the conversion with their peers. Silence communicates as loudly as a verbal conversation, so it's up to you to decide what message is explicitly shared. 
For general questions about the FCPS Substance Abuse Prevention Program, please contact the Office of Student Safety & Wellness at: (571) 423-4270. 
Sources & Resources:
Why You Should Talk With Your Child About Alcohol and Other Drugs
JUSTICE HS PTSA NEWS
The Wolf Shack: School Store and Resource Pantry is opening! We are very excited to be able to establish this avenue to serve our school community. We plan to provide essential resources that students can easily collect, starting with food and toiletries and moving to clothing and academic, artistic, and athletic supplies. We will use the funds earned from the sale of the spirit-wear, snacks, and drinks to restock the pantry. The success of this endeavor is dependent upon the financial support and volunteerism of the students, staff, and community.
Please donate food, essentials, money, Amazon or Giant gift cards, and sign-up to volunteer. The "store-side" opened on November 16th; to continue being open regularly we will need additional and consistent volunteers. With your continued donations we can maintain needed provisions. THANK YOU!
https://www.amazon.com/hz/charitylist/ls/2H02J86SL2U91/ref=smi_ext_lnk_lcl_cl
Food For Neighbors
Justice High School's PTSA is partnering with Food For Neighbors to help feed our local students who deal with food insecurity outside of school hours. Even in a county as wealthy as ours, one in four kids in our area are struggling with hunger.
Through the Food For Neighbors' Red Bag Program, you'll make a difference in a local student's life just by adding a few extra items to your shopping cart five times a year. And the best part - our students will immediately benefit from your generosity! 
To learn more about how you can help, visit the Food For Neighbors' website at www.foodforneighbors.org/get-involved. 
Wolves at the Lodge Winter Social
PTSA: Parent, Teacher & Students Association
PTA is a national nonprofit membership organization whose mission is to make every student's potential a reality. At the high school level, students can also join to participate and hold leadership positions.
Get Involved! Become a member of the PTSA ($10 for the school year). You will have a vote in planning our community programs. The more members the PTA has at the school, state, and national levels, the stronger our voice.
CLICK-ON or SCAN the QR code to access our store and buy memberships, swag, and donate to our programs! 
GO TO: www.justicehsptsa.org - join us & see events (meetings & programs are open to all)!
* Click here to sign up to receive JHS PTSA emails via News You Choose (select Justice HS PTSA under Justice High School).
> Follow us: Facebook: @justicehsptsa; Twitter: @justichsptsa; and Instagram: @justicehsptsa.
weCare@school  - This emergency care information system is available to FCPS parents/guardians who have a SIS ParentVUE account. Parents can enter and update their children's medical data at their convenience online. Contact information provided automatically enrolls parents to receive eNotify communications from the district and their child's school.
Naviance - Naviance Student is a comprehensive website designed for parents of middle and high school students who are making decisions about academic plans, colleges, and careers.  Student Services uses this platform to send out up to date information for your student.
Twitter
School - @justicehswolves

Athletics - @Justice_Sports