U.S. Courts sent this bulletin at 07/09/2019 02:16 PM EDT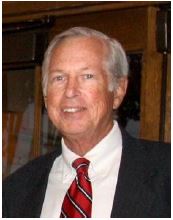 The United States Bankruptcy Court for the Middle District of Florida is saddened to announce the Honorable Paul M. Glenn passed away on July 7, 2019. Judge Glenn was a true gentleman who was as wise as he was kind. He served the Middle District of Florida with honor and distinction and he will be greatly missed by his colleagues in this District and his extended court family in Tampa and Jacksonville. A memorial service for Judge Glenn will be held on Saturday, July 13, 2019, at 11:00 a.m., at Southside United Methodist Church, 3120 Hendricks Avenue, Jacksonville, Florida 32207.
Click HERE to view the Memorial Tribute.
U.S. Bankruptcy Court, Middle District of Florida
George C. Young Federal Courthouse
400 W. Washington Street
Orlando, FL 32801
http://www.flmb.uscourts.gov/default.asp