Moving Sponsors, Parent Support Groups, LGBTQ Policies & More
Military OneSource sent this bulletin at 03/25/2021 12:20 PM EDT
| | | |
| --- | --- | --- |
| | An official communication from the United States Department of Defense. | View In Browser |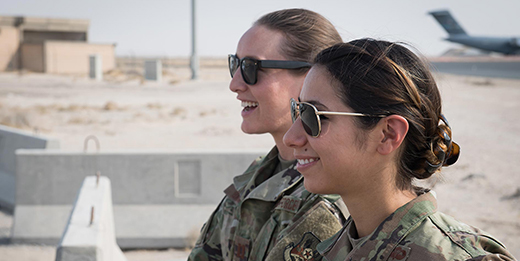 How Sponsors Make Moving Easier
While moving every few years is part of their military life, your service member may find it challenging to adjust to each new location. Learn why sponsors can play a valuable role in the transition process and how military sponsorships work.
---
Support Groups for Parents of Service Members
If you have a son or daughter in the military, you may benefit from the comfort and comradery of in-person or online support groups for military parents. Learn how these groups can benefit you and where to find them.
---
LGBTQ in the Military
Since 2011, openly gay, lesbian and bisexual men and women have been permitted to serve in the military. Still, some LGBTQ service members worry about living openly. Learn more about the history of LGBTQ in the military, what's happening today and how to help your service member feel at ease.
---
Personal Finances in the Military
There's no time like Financial Capability Month to talk to your service member about improving their financial skills and knowledge. This April, learn about the tools, products and services that equip individuals to make decisions and reach their financial goals.
---
---
---
About Military OneSource
Military OneSource is a Department of Defense program that connects service members and their families to information, resources and support to live their best military life. We know that friends and family are an important part of each service member's support network.

View How We Serve »
---
Share With Your Network
Know others who may be interested in the Friends & Family Connection eNewsletter? Share this resource:
---
This email was sent to Email Address using GovDelivery Communications Cloud, on behalf of Military OneSource.