Fall 2018: Celebrate Veterans & Military Families
Military OneSource sent this bulletin at 10/24/2018 01:56 PM EDT
| | | |
| --- | --- | --- |
| | An official communication from the United States Department of Defense | View In Browser |
National Veterans and Military Families Month
As a military family, you're part of a bigger family numbering five million members. We live and work together, share common experiences and values and have each other's backs. In November, learn more about how our big, resilient family can help yours thrive and live stronger.
Help for Families with Special Needs
When you have a family member with special needs, you have a whole set of unique considerations and must-dos. The Exceptional Family Member Program Resources, Options and Consultations, or EFMP ROC, can help - assisting with education, the military health care system and TRICARE, special needs estate planning and much more to help your family grow stronger.
EFMP e-Tutorials
Recently updated e-Tutorials on My Training Hub offer guidance for families with special needs. Topics include "The Dispute Process" in education and early intervention programs, "Post-Secondary Transition" for life after high school, how to navigate the "Special Education Process," as well as information about "Government Assistance Programs."
EFMP Family Needs Assessment
The newly standardized Exceptional Family Member Program Family Needs Assessment is on its way to provide enhanced, continuous and consistent EFMP Family Support across all services. The FNA focuses on the unique needs and goals of families with special needs and can be beneficial in helping families or individuals identify, organize and prioritize their needs for support and services as they plan for the future.
---
EFMP Takes Flight
As part of EFMP's Community Helpers Series, Marine Corps Base Camp Lejeune and Marine Corps Air Station New River partnered with Albert J. Ellis Airport to host an event where they led families on a tour through the airport. This allowed families to become familiar with the airport process and get acclimated to the environment, so they could feel comfortable and secure while traveling in the future. Learn more.
---
---
November is National Adoption Month
Learn all about
adoption benefits for military families, including allowances
and confidential consultations.
---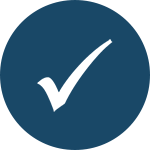 Education Directory for Children With Special Needs
---
Did You Know?
| | | |
| --- | --- | --- |
| | EFMP ROC specialty consultants can conduct three-way calls between you and TRICARE health care and arrange warm hand-offs to installation Family Support staff or other experts to assist your family with special needs. | |
---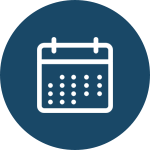 Upcoming Webinars
For Service Providers:
A Holistic Approach to Supporting Military Families with Special Needs
Dec. 5 at 11 a.m. EST.
If you have questions or problems with the subscription service, please visit subscriberhelp.govdelivery.com.
---
| | |
| --- | --- |
| This email was sent to Email Address using GovDelivery Communications Cloud, on behalf of: Military OneSource | |