U.S. Coast Guard sent this bulletin at 09/12/2018 12:40 PM EDT
Media Advisory
 

Originally published 9/9/18 4:22pm EST
U.S. Coast Guard 5th District Mid-Atlantic
Contact: 5th District Public Affairs
Office: (757) 398-6272
After Hours: (757) 434-7712
5th District online newsroom

Coast Guard to discuss Hurricane Florence preparations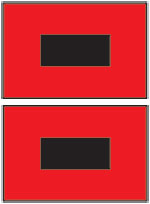 PORTSMOUTH, Va. — The media are invited to Coast Guard Sector Hampton Roads Monday, as the command discusses preparations the service is taking and how the public can be better prepared for landfall in the area.
WHO: Sector Hampton Roads Commander, Capt. Kevin M. Carroll
WHAT: Discuss Coast Guard preparations and public best practices
WHEN: Monday, Sept. 10, 2018, at 4 p.m.
WHERE:
Sector Hampton Roads
4000 Coast Guard Blvd
Portsmouth, VA 23703
The hurricanes of 2017 were devastating. Hurricane Florence could also be deadly and our ability to conduct rescues will be diminished or non-existent leading up to, during, and following the storm. Mariners and those living and working near waterways must be prepared, stay informed and heed storm warnings. A significant impact could also affect port operations.
All boaters and beachgoers should monitor the progress and strength of the storm through local television, radio and Internet as the hurricane approaches. Boaters can monitor its progress and be apprised of small craft advisories and warnings by monitoring VHF marine radio channel 16.
Adverse weather effects generated by a tropical storm or hurricane can cover an area hundreds of miles wide. Recreational boaters and commercial vessels outside of the direct path of the storm are advised to be aware of weather conditions and to take appropriate precautions to stay safe.
For information on hurricane status, please visit the National Hurricane Center's webpage.
Please contact Fifth District Public Affairs at D5PublicAffairs@uscg.mil or by phone at (757) 434-7712 to RSVP.
-USCG-