District 4 December 2021 District Update
City of Fort Worth, Texas sent this bulletin at 12/15/2021 04:48 PM CST
Making Fort Worth the best place to live, work and play.
December 2021  |  District 4  Update
 

For the last 6 years, we have worked to represent our District 4 community voice. This year, we faced some challenges, but with the work from our office and great city staff, appropriate changes have been made. From the Push to Button feature when calling 9-1-1, redistricting, construction projects taking shape to updated features to the MYFW app.

We thank you for giving us the opportunity to work for you and your voice.

 

From our family to yours, we wish you a wonderful

Merry Christmas and a blessed New Year 2022.

 

Cary Moon
CITY NEWS
Report any suspected scams to the police and to the water utility.
Starting in 2023, the facility will produce magnets with the potential to power approximately 500,000 electric vehicle motors per year.
View the presentations online, then provide your thoughts by Jan. 11.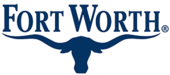 Pay Range: $25.09/hr.
Job Posting Closing on: Monday, December 27, 2021
The City of Fort Worth is the 12th largest city in the U.S. and the fastest growing among large cities. Fort Worth has received multiple accolades, including number one Downtown (Livability), and the second-best City in the nation for Job Seekers (Forbes). Our employees serve the needs of over 900,000 residents. We are seeking individuals that reflect our values of exceptional customer experience, mutual respect, embracing our diversity, continuous improvement, ethical behavior, and accountability.
***All education and experience must be reflective on the resume***
ALL new hires in this classification are REQUIRED to work 2nd or 3rd shifts, WEEKENDS, HOLIDAYS, and also Mandatory Overtime as necessary.
The City of Fort Worth Police Department is recruiting 911 Operators.  The minimum standard which provides the requisite knowledge, skills and abilities for this position is a High School Diploma or GED.  All candidates must be a US citizen at the time of application. 
The successful candidate will:
Receive emergency 9-1-1 and non-emergency calls; gather critical information, evaluate and determine the appropriate responding agency.
Other Requirements. All candidates of the City of Fort Worth Police Department must be able to pass:
Applicants must not have used marijuana within the last 24 months, nor illegally used any controlled substances within the last ten (10) years
All applicants must meet Minimum Standards. Failure to meet Minimum Standards will result in being immediately disqualified from the hiring process. Minimum Standards are listed at the end of this announcement.
An extensive background check
A polygraph examination
A pre-employment drug screen
A CJIS fingerprint background check
A psychological exam
CritiCall Skills Assessment Examination: All candidates must pass the CritiCall Skills Assessment Test with a passing score. The CritiCall test is administered between 9 AM - 3 PM, at City Hall, 200 Texas St, Fort Worth, TX 76102. (Photo ID is required).
For appointments to take the CritiCall Skills Assessment, please contact 817-392-7750. 
Preference may be given to applicants who possess the following:
Extensive telephone and public contact skills;
Two (2) years of customer service experience.
The Impact You'll Have
As a City of Fort Worth Police Department employee, the incumbent will contribute to the City's strategic goals, mission and vision by receiving and evaluating calls from the public requesting police assistance; inputting and transmitting call information using computer aided dispatching equipment; operating two-way radios to dispatch calls to patrol units and to receive and communicate information; responding to emergency and routine requests from the public and officers by following specific procedures and guidelines. 
Pay Rate: $25.09 per hour. Shift Differential Pay: $0.50 per hour for 2nd Shift and $0.75 per hour for 3rd Shift, bi-lingual pay of $100 per month upon completion of proficiency testing resulting in certification. 
Phase I of training involves learning to respond to a wide variety of emergency, non-emergency and routine requests from the public to 911 following specific procedures and guidelines.
Phase II of training involves working directly with police officers to dispatch patrol units in response to 911 calls and officer requests for other types of information and services. Must be started within 12 months of hire.
Successful completion of both phases of training is required for continued employment. Additionally, employees must complete 76 hours of state-mandated Tele communicator Training within the first year of employment. 
For the duration of the training period, all new employees are under close supervision and will receive, evaluate and route calls from the public requesting police assistance; input and transmit call information using computer aided dispatching equipment; operate two-way radio to dispatch calls to patrol units and receive and communicate information; respond to emergency and routine requests from the public and officers while following specific procedures and guidelines. 
We have experienced an abundant amount of interest in this position there may be a longer than normal period to start our selection process. 
North Beach and Basswood intersection progress update
Published on December 10, 2021
Construction is nearing completion on the North Beach Street and Basswood Boulevard intersection. Crews remain onsite as work is wrapping up on the project.
Pavement markings and signage, as well as Americans with Disability Act ramps and sodding grass, will be completed this month.
Drivers should continue to expect some delays during this activity as lanes are closed to paint pavement markings. Traffic control is in place to assist drivers through the construction activity. Continue to watch for workers and observe signage in the project area.
This project includes full signal modifications as well as adding dual left-turn lanes on all legs of the intersection to improve intersection efficiency. The project will also result in improved visibility, safety and traffic flow.
The construction is expected to be complete by the end of December.
Construction Wrapping Up on North Riverside Drive
Construction is almost complete on North Riverside Drive from North Tarrant Parkway to Old Denton Road. Crews remain onsite as final adjustments are made.
As part of the project, crews added two additional concrete lanes to create a full four-lane road with a divided median. Two multilane roundabouts with raised crosswalks and push-button flashers to enhance pedestrian safety have been completed at Thompson Road and Summerfields Boulevard. Ten-foot shared-use paths for pedestrian and bike safety were included in the project along with drainage improvements and streetlights along the road.
These improvements balance the needs of motorists, pedestrians and bicyclists to improve safety and reduce traffic congestion in the area.
Another segment, North Riverside Drive between Golden Triangle Boulevard and Keller Hicks Road, is currently out for bid. Utility relocation is underway in preparation for the start of construction. Learn more about this project.
Work on North Riverside Drive from North Tarrant Parkway to Shiver Road began in July. View updates for that portion of North Riverside Drive. 
Did you know? It's the Law.
Door to Door Vendors
   A door-to-door vendor shall not engage in solicitation activities:
   (a)   At any residence or business that has a "No Soliciting" or "No Trespassing" sign posted on the property;
   (b)   At any residence or business where the door-to-door vendor has been verbally informed that no solicitation of food, goods, services or merchandise is allowed; or
   (c)   At any residence before 9:00 a.m. and after 7:00 p.m. Central Standard Time and after 8:00 p.m. during Daylight Savings Time, unless at the occupant's request.
(Ord. 15245, § 1, passed 9-17-2002; Ord. 21674-03-2015, §§ 2, 3, passed 3-3-2015)
  Ordinance exemptions: politics or religion do not require a permit.
 "No Trespassing" or "No Soliciting" signs clearly posted should deter anyone from soliciting on your property.
§§ 30-5 OBSTRUCTING FREE USE OF STREETS, SIDEWALKS.
   It shall be unlawful for any grouping or assemblage of persons, whose standing, remaining or congregating upon any public street or sidewalk shall obstruct, prevent or interfere with the free or unobstructed use of such street or sidewalk by other persons, to fail or refuse to move on or to disperse upon being ordered to do so by any police officer of the city or other peace officer.
(1964 Code, § 33-5)
§ 23-14  POSTING OF HANDBILLS, SIGNS, POSTERS OR ADVERTISEMENTS IN CERTAIN PLACES—PROHIBITED.
   (a)   It shall be unlawful for any person, firm or corporation, other than the owner of the property to post, fasten, erect or display, or cause to be posted, fastened, erected or displayed:
Any type of handbill, sign, poster or advertisement on or upon any structure, tree, pole, curb or elsewhere within the right-of-way of any public street, or upon any public property within the City of Fort Worth, without the express permission of the city council of the City of Fort Worth;
§ 30-16  AGGRESSIVE PANHANDLING OR SOLICITATION
30-16  AGGRESSIVE PANHANDLING OR SOLICITATION.
   (a)   Definitions. In this section, the following definitions apply:
      AGGRESSIVE MANNER, AGGRESSIVE BEHAVIOR or AGGRESSIVELY.  As related to soliciting, begging and panhandling means:
Using violent or threatening gestures toward a person solicited;
Continuing to solicit from a person after the person has given a negative response to such soliciting;
Intentionally touching or causing physical contact with another person without that person's consent in the course of soliciting;
Intentionally blocking or interfering with the safe or free passage of a pedestrian or vehicle by any means, including causing a pedestrian or vehicle operator to take evasive action to avoid physical contact;
Soliciting money from anyone who is waiting in line for tickets, for entry to a building or for any other purpose;
Approaching or following a person for solicitation individually or as part of a group of two or more persons, in a manner and with conduct, words, or gestures intended or likely to cause a reasonable person to fear imminent bodily harm or damage to or loss of property or otherwise to be harassed or intimidated into giving money or other thing of value; or
Soliciting, begging or panhandling of minors less than 16 years of age.
      AUTOMATED TELLER MACHINE. A device, linked to a bank or financial institution's account records, which is able to carry out transactions, including, but not limited to: account transfers, deposits, cash withdrawals, balance inquiries, and mortgage and loan payments which are made available to banking customers.
      BANK. A bank, savings bank, savings and loan association, credit union, trust company, or similar financial institution.
      CHECK CASHING BUSINESS. An entity in the business of cashing checks, drafts, or money orders for consideration.
      PARKING METER or PARKING PAY STATION. A location on a street, parking lot or parking garage where persons pay, for parking by either cash or credit, to a person or at a machine or other device designed to accept payment for parking.
      PRIVATE BUILDING. Shall be deemed to include, but is not limited to, retail or service establishments, such as restaurants, convenience food stores, laundromats, service stations, hotels, offices, and similar privately owned establishments open to the public. This term does not include any building owned, leased or operated by the federal or state government, political subdivisions thereof, municipalities, special districts, any public administration board or authority of the state.
      PUBLIC AREA. An area to which the public has access and includes, but is not limited to, the common area of a hospital, apartment house, office building, transport facility, shop, basement, building entrance or doorway, lobby, hallway, stairway, mezzanine, elevator, foyer, public restroom or sitting room or any other place used in common by the public, tenants, occupants or guests situated in any private building.
      PUBLIC PLACE. A place to which a governmental entity has title to which the public has access, including, but not limited to: any street, highway, sidewalk, walkway, parking lot, plaza, transportation facility, school, place of amusement, park, or playground.
      SOLICIT, ASK, BEG or PANHANDLE. To request, by the spoken, written, or printed word, or by other means of communication an immediate donation or transfer of money or another thing of value from another person, regardless of the solicitor's purpose or intended use of the money or other thing of value, and regardless of whether consideration is offered.
   (b)   A person commits an offense if the person solicits:
      (1)   In an aggressive manner in a public area or public place; or
      (2)   Within 20 feet of the following areas where the public is considered vulnerable or where solicitation would interfere with the flow of pedestrian or motor vehicle traffic:
An automated teller machine;
The entrance or exit of a bank;
The entrance or exit of a check cashing business;
An authorized charitable contribution activity;
A parking meter or parking pay station on a street;
A public parking garage or parking lot pay station;
The entrance or exit of a restaurant or the service area of an outdoor eating establishment;
In a bus, at a bus station or stop, or at a facility operated by a transportation authority for passengers including but not limited to any school bus stop;
A marked crosswalk; or
An entrance of a commercial or government building.
      (3)   Within five feet of a curb or edge of a street;
      (4)   Within 50 feet from any land owned by a public or private school and used in whole or in part for providing education services to elementary age children;
      (5)   Within ten feet of a gas station, liquor store, or convenience store property;
      (6)   In a public restroom; or
      (7)   At a public event that is operating by permit issued by the city at city parks as defined in the city code;
   (c)   Private property.
      (1)   No person may solicit, ask, beg or panhandle on private property or residential property without permission from the owner or occupant.
      (2)   It shall be unlawful for any person to:
Solicit, ask, beg or panhandle, as those terms are defined in this chapter, in any public room in any private building, without the written permission or consent of the building's owner or managing and authorizing agent. For the purpose of enforcement of this subsection, it is presumed that if the owner, lessee, managing agent or other person in charge of a building prominently displays a sign as provided in subsection (c), then the activities declared unlawful in this section are deemed to be without the permission or consent of the building's owner, lessee, managing agent or other person.
Solicit, ask, beg or panhandle,  as those terms are defined in this chapter, on any private property where the owner, lessee, managing agent or other person in charge of such property displays a sign as provided in subsection (c).
Conspicuous notice. To invoke the protections afforded under this section, each owner, lessee, managing agent or person in charge of the operation of a private building or private property shall prominently display a sign on the premises, such as the lobby or entrance of the private building or private property, where it may be read by any person going in or out of the building or private developed property stating generally: "NO PANHANDLING PERMITTED SEC. 30-16, FORT WORTH CODE OF ORDINANCES" "NO SOLICITORS" or "NO SOLICITATION."
   (d)   For purposes of subsection (b) in this Section, measurement shall be made in a straight line, without regard to intervening structures or objects, from the nearest point at which an unlawful act is conducted to the nearest portion to the items listed in subsection (b).
   (e)   The solicitation of contributions while standing on a traffic median, shoulder, improved shoulder, sidewalk, or the improved portion of the roadway from occupants of any vehicle on a roadway, street or thoroughfare shall only be permitted in compliance with the terms and conditions set out in Section 30-7, "Solicitation" of the city code, provided they are not in an aggressive manner as defined in this section.
   (f)   Any person who engages in any activity specified in subsection (b), maybe subject to prosecution for a Class C misdemeanor and a fine not to exceed $500.
(1964 Code, § 27-49)  (Ord. 7211, § 1, passed 8-11-1975; Am. Ord. 22573-01-2017, § 1, passed 1-24-2017)
§ 24-9  DOGS TO BE ON LEASH.
   Dogs must be kept on a leash and under the direct physical control of the owner or handler while in any city park or recreation area. Dogs are permitted off-leash only in those portions of the park designated by the director of park and recreation as off-leash areas. Dogs must remain under the immediate personal supervision and command of the owner or handler while in off-leash areas.
(1964 Code, § 27-19(10))  (Ord. 5637, § 1; Ord. 6360, § 1, passed 8-31-1970; Ord. 6681, § 1, passed 6-5-1972; Ord. 6920, § 10, passed 10-1-1973; Ord. 6945, § 1, passed 1-14-1974; Ord. 7338, § 1, passed 4-26-1976; Ord. 8225, § 1, passed 12-3-1980; Ord. 8255, § 1, passed 1-20-1981; Ord. 15599, § 6, passed 6-24-2003; Ord. 21877-09-2015, § 1, passed 9-15-2015, eff. 10-1-2015)
You call. We answer.
Do you have a community concern? Please call our office at 817-392-8804.
           Alicia Ortiz                                                   Cary Moon
           District Director                                            District 4 Councilmember
           817-392-6062                                              817-392-8804
           Alicia.Ortiz@FortWorthTexas.Gov               Cary.Moon@FortWorthTexas.Gov
Produced by District 4 Councilmember Cary Moon's office