News from the Secretary of State
Coronavirus Update
On March 23, Governor Brown issued Executive Order 20-12 (Stay Home, Save Lives). That Executive Order prohibits non-essential gatherings unless a distance of 6 feet between individuals can be maintained, and directs Oregonians to stay home as much as possible except for outside activities in which the same distance is maintained. It also ordered the temporary closure of certain kinds of businesses where physical contact is unavoidable, such as shopping, fitness, grooming, and entertainment establishments as well as outdoor recreation facilities. Any businesses not closed by the Order are required to implement social distancing policies and work-at-home options when possible. Violations of the order can be treated as class C misdemeanors, which are punishable by up to 30 days in jail and a $1,250 fine. The Order will remain in effect until ended by the Governor.
On March 27, President Trump signed the bipartisan Coronavirus Aid, Relief, and Economic Security (CARES) Act into law. The CARES Act dedicates $250 billion in temporary support for American workers impacted by COVID-19, in part by expanding unemployment benefit coverage to more workers, including self-employed, contractors, and furloughed workers; increasing unemployment benefits for the next 6 months by $600 per week; extending unemployment benefits for an additional 13 weeks; and waiving the usual one-week waiting period. The law also includes a one-time cash payment of $1,200 for every adult earning up to $75,000—or $2,400 for joint tax filers earning up to $150,000—and $500 for every child they have. The first of these payments should start to arrive around the middle of April.
In addition, the federal government is reporting a spike in coronavirus related scams including home testing kits, fake cures, and other malicious attempts to prey on COVID-19 fears. To learn more about these scams or to file a complaint, please click here.


In light of the Governor's Executive Order and the current health situation in general, I have ordered my staff to suspend in-person services normally offered by Secretary of State's office until further notice. The vast majority of public needs can be addressed online, by phone, or email. Statutorily required in-person services will be available by appointment only. For information about specific services and contact points within each of our public facing divisions, please click here. We will continue to provide service to our customers and partners during this time to the best of our ability. However, your patience is appreciated in the event that you experience any service delays.
For more information and resources relating to COVID-19, please click here.
Small Business Resource Navigator
On April 2, Governor Brown announced the launch of the Coronavirus Small Business Resource Navigator program, which is designed to help connect Oregon's small businesses, employers, and employees with funds being offered by federal, state, and local sources during the COVID-19 pandemic. Our office will be providing support for the program, which small businesses can contact at (833) 604-0880. You can learn more about the program here and find a guide to federal, state, and local small business resources here. In addition, the Small Business Advocacy Team in the Secretary of State's office provides similar resource information and connection points, and has the ability to investigate concerns about state and local government. Our team was established by the Legislature and has been working with small businesses and nonprofits since 2014 and can be reached at Business.SOS@oregon.gov.
Anti-Discrimination Call to Action
 In the wake of the COVID-19 pandemic, the Asian American community in Oregon and around the country has reported numerous incidents of discrimination, including acts of aggression and violence. On April 3, Attorney General Rosenblum issued an anti-discrimination Call to Action, signed by Governor Brown, myself, Treasurer Read, Labor Commissioner Hoyle, various Oregon legislators, members of diverse community groups, and other local leaders, urging Oregonians to support members of the Asian, Asian-American, and Pacific islander communities who have been wrongly targeted during the COVID-19 pandemic. You can sign the Call to Action here.
This kind of discrimination and violence has no place in our community. Any members of the Asian-American community who experience bias, and any other victims of bias or hate incidents, can visit the Department of Justice's website here or call 1-844-924-BIAS (2427) to report the incident and talk with trained staff.
May 19th Primary Election
Thanks to our nationally renowned vote-by-mail system, Oregon's May 19th primary election will be moving forward as planned. Voting by mail means that we don't have to worry about social distancing at polling places, something many other states are struggling with in the wake of COVID-19. Oregon has one of the most accessible voting systems in the country. In addition to being able to vote from the comfort of your own home, the state has approved paid return postage so you don't even need to find a stamp to send in your ballot. Ballots for military and overseas voters have already been mailed, and regular ballots will be mailed starting April 29th. The deadline to register to vote is April 28th. You can register, update your registration, or change your political party at oregonvotes.gov.
New Chief of Staff
On March 30, Cameron Smith joined my office as our new Chief of Staff. Cameron previously served as the Director of both the Department of Veterans' Affairs and the Department of Consumer and Business Services. He is a veteran of the United States Marine Corps, has served three tours of duty in Iraq, and attained the rank of captain. Cameron has a reputation in state government for his intelligence, integrity, and effectiveness, and I am delighted that he has agreed to join my team. It may surprise some that I, a Republican, have appointed a Democrat to this position. However, I firmly believe that the duties of the Secretary of State's office—overseeing fair and secure elections, conducting thorough audits of state government agencies, helping Oregon's small businesses, and maintaining Oregon's important records—are fundamentally nonpartisan. I know Cameron's experience and knowledge of state government will prove helpful as my office works through the challenges of the Coronavirus pandemic to provide the best service possible to all Oregonians. Welcome, Cameron!
Audits Division
Public Employees Retirement System
In October of 2018, the Audits Division released a report explaining how deficiencies in the Public Employees Retirement System's (PERS) disaster recovery and information technology planning efforts posed substantial risks to public employees and the state, and making 16 recommendations for how the agency could address those concerns through improved security, training, and management. On March 26, the Audits Division released a follow-up report summarizing the progress that PERS has made in implementing those recommendations. Specifically, the report found that PERS has fully implemented 8 of the 16 recommendations, and has made progress in implementing most of the remaining ones. I am pleased to see the headway that PERS has made—especially in light of the fact that significant PERS reform legislation passed in 2019 has delayed a number of efforts that would have addressed more of the recommendations—and I appreciate PERS's commitment, going forward, to implementing the remainder. You can read the original audit here and the follow-up report here.


Enterprise Information Services
Enterprise Information Services (EIS), a division of the Department of Administrative Services, is responsible for ensuring that the information technology network and infrastructure used by most state agencies is reliable and secure. In November of 2018, the Audits Division released a report explaining that, while the security of EIS's data center had improved in recent years due to organizational and staffing changes, more work was needed to improve the state's data security. The report also found that, while EIS's disaster recovery capabilities had improved, prioritization was needed so that more critical state systems can be restored quicker in the event of a major disaster, which requires input and cooperation from all users of the state's data center. Finally, the report made 11 recommendations for how EIS could address those concerns. On April 1, the Audits Division released a follow-up report finding that DAS has made progress in implementing 9 of those recommendations, and has fully implemented 2 of them. Given how reliant our state government is on information technology, and the sensitive nature of the data it maintains, I am pleased with how diligently EIS has worked and I look forward to the day when all of the Audits Division's recommendations are fully implemented. You can read the original audit here and the follow-up report here.
2020 Census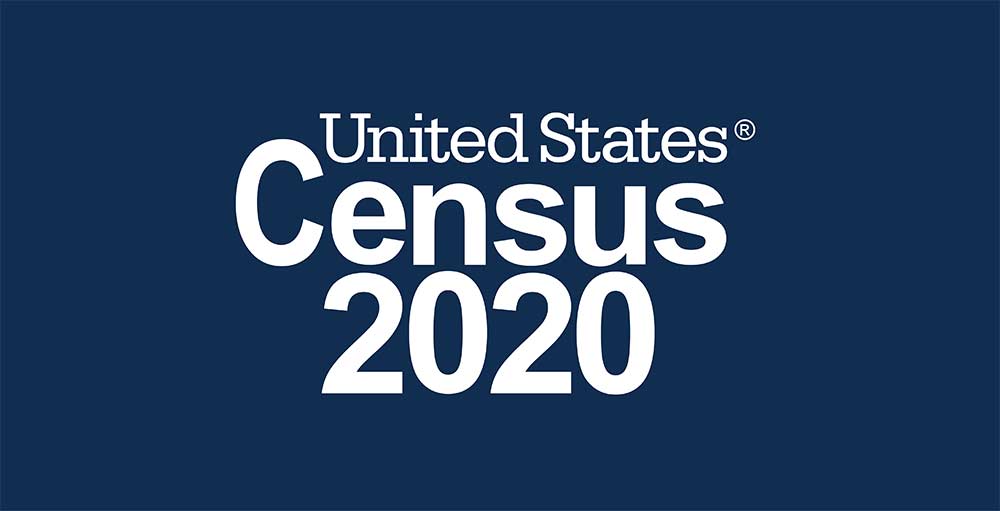 In my last newsletter, we explained why participation in the census is so important, from determining how much money Oregon will receive from the federal government for schools and hospitals to determining how many congressional representatives Oregon will have and where their districts will be located. If you haven't already completed the census, I urge you to do so right now—it took me about 6 minutes, and I was carefully reading and re-reading every question! All households who had not responded to the census as of last week should receive a paper questionnaire in the mail. You can also complete the census online here. It's your civic duty!
As always, it is an honor to serve as your Secretary of State.
Sincerely,


Bev Clarno