If you're having trouble viewing this message, please visit my legislative web page at http://www.oregonlegislature.gov/prozanski/, click on "News" in the lower left-hand column and scroll down.

Dear friends,

    As we all continue to flatten the curve with social distancing and by staying home, Oregon is cautiously moving forward with partial reopening. One step in that process is a limited re-opening of some state recreation areas (please see below for more information).

    Please remember to wear a mask when you're in close proximity of others –– inside and outside, continue to maintain social distancing and continue to wash your hands frequently with soap and water. Let's continue to follow the science and data in moving forward so when we re-open we can stay open!

    Thank you to everyone who joined the virtual town hall on May 5 hosted by my Lane County legislative colleagues and me with Linda Roman from the Governor's office and Karen Gaffney from Lane County Public Health discussing reopening the state and county. I'll be sharing a recording of the Zoom event as soon as a link is available.

    On May 7, Governor Brown released new guidelines for Phase One of the plan for reopening. Currently, all Oregon counties remain under the Stay Home, Save Lives executive order. The Governor's office has started accepting applications from counties with their plans for reopening under the guidelines. Here are links to more detailed documents released by the Governor's office:
    On April 28, I was on-air with Jefferson Public Radio to discuss the U.S. Supreme Court's decision ending non-unanimous juries. As reported in one of my earlier e-updates, the Supreme Court ruled that the U.S. Constitution requires unanimous jury verdicts in state criminal courts. This decision ends Oregon's practice of using non-unanimous juries to determine the guilt of defendants in all felony cases other than murder. Oregon was the last state in the nation to allow this practice. To listen to my interview on the Jefferson Exchange, please click here.

    You can tune into KNND's Beeper Show the first Monday of each month at 9 a.m. to hear my monthly legislative updates and to share your questions with me. (Of course, you can always direct your questions to me by e-mail.) I also join KQEN's "Inside Douglas County" on a regular basis to share the latest on state COVID-19 response and political happenings. You can listen to my latest interview with Kyle Bailey here.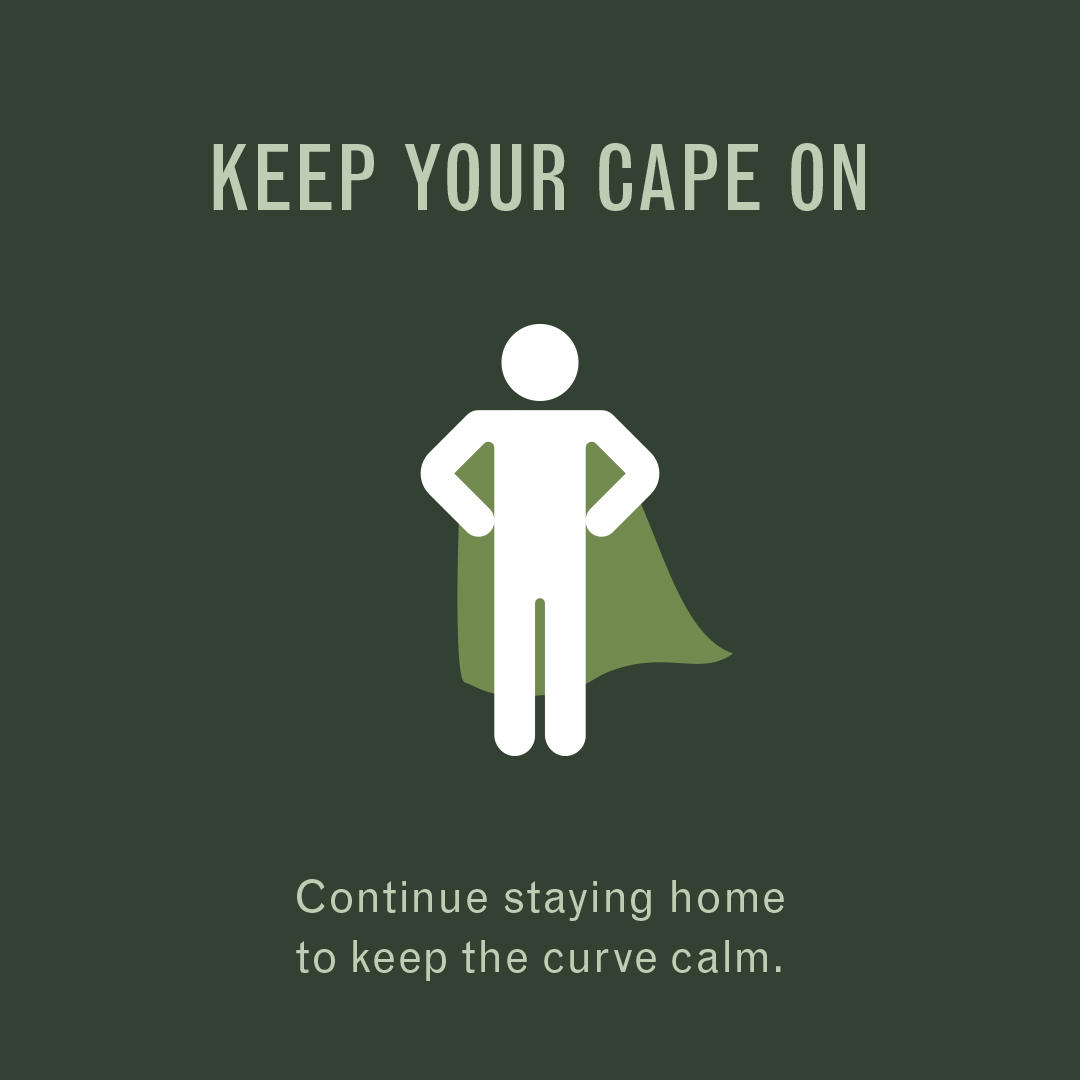 Below you will find a combination of COVID-19 updates and monthly information:

        - Latest Oregon COVID-19 Infection Data
        - Updates from the Oregon Employment Department
        - Limited Reopening of State Recreation Areas
        - State Partnering with UO on PPE Disinfection System
        - Small Business Grant Opportunities
        - Cottage Grove Receives Business Oregon Rural Opportunity Initiative Grant
        - Excellence in Family Business Awards Nominations
        - OR Highway 126 Veneta-to-Eugene Project
        - Scottsburg Bridge Project to Close Short Section of Road for Two Years
        - Primary COVID-19 Resource Links

    I hope this information is helpful and informative for you or someone you know. As always, feel free to share your comments, questions or concerns with me by phone, mail or e-mail.

                                                              

Latest Oregon COVID-19 Infection Data
    As of May 11, 2020, our state has experienced the following number of positive cases and deaths attributable to COVID-19:
3,222 cases in Oregon
77,542 people tested for COVID-19 in Oregon
130 deaths reported in Oregon




Updates from the Oregon Employment Department

    I continue to hear from constituents who are facing challenges or delays in dealing with the unemployment benefit process. OED and the Governor's office assure us that every effort is being made to ensure that claims are being processed as quickly as possible. Here's the latest update that OED sent us:
    OED is getting questions about claims people are waiting on from the weeks ending March 28 and April 4, which is five and six weeks ago. Most of the 164,323 claims from those two weeks are processed and are paying out, but OED knows that people who have not heard back are worried. We are combing through those unprocessed claims and finding that many of them were not eligible for benefits when they applied. Now with the Pandemic Unemployment Assistance program that started Tuesday, April 28, many of those claims can be processed. How?
Self-employed, contract, and gig workers who have already filed initial and weekly claims and have an established PIN should complete the PUA application and certification process at http://workinginoregon.org/pua/en/ (English) or the http://workinginoregon.org/pua/sp/ (Spanish).


Self-employed, contract, and gig workers not eligible for regular unemployment benefits who are filing for the first time should use the instructions and initial application form to complete their first claim. https://govstatus.egov.com/ui-benefits/CARES (English, Spanish, Vietnamese, and Russian languages).
    Some people are asking which path they should go if they have already been filing online and filing weekly. OED recommends at this point, that they continue to use the online claims system for their weekly claims until their PUA claim is processed.

    Other people have already used up their unemployment insurance benefits for the year and need an extension. That needed extension is coming through the CARES Act Pandemic Emergency Unemployment Compensation (PEUC) program we are close to implementing in the coming weeks. Sign up for email updates here for any of the CARES Act programs: https://govstatus.egov.com/ui-benefits/CARES.

    For other constituents who continue to wait to hear from OED from the weeks ending March 28 and April 4: As OED processes those claims, we are finding some need minor adjustments while others have complications such as a history indicating fraud, a need for wage information from other states, or identification issues. We are matching those cases with trained and equipped team members to sort them out. And, OED is adding trained team members every day to help.

    As a reminder, the system won't recognize the weekly claims until the initial one is processed, thus the confusing messaging; the system is just needing to catch up. It is important for us to verify claims and to make sure people are getting the correct benefits. It is also important to note that we are backdating claims when appropriate. This means people won't lose out on past benefits as we are catching up. Claims, including the $600 will catch up.

Where are we with the claims?

    OED has processed more than 285,000 initial claims in six weeks (not including the week that ended Saturday, 5/2/2020). We still have a long queue of initial claims to process and with many of them are waiting for one of the new federal programs. OED is not resting or taking pause. We are focusing on other claims that need additional attention because the claimant has a history with unemployment insurance benefits or we need to take extra steps to verify identity.

    An example of a claim that gets flagged: A claim can be flagged in the processing because the system is not matching up wages reported by an employer due to a missing middle initial. That's right, a middle initial. Or, maybe the issue is a name change or one digit of a Social Security number is off. In some cases, we need to know about wages someone earned in another state and need verification from that state's UI program, which is just as busy as Oregon's. OED has hundreds of team members dedicated to processing claims and combing through filed claims such as these, to address the issues. The number of claims that are flagged decreases every day. Flags are also why it could seem that the claim of a neighbor or family member has jumped the line.

    OED is attending to  postal mail, faxes, emails, phone calls and online claims every day and are catching up.

What happened with the dedicated email box?

    OED was responding to most of those emails within a few days to a week up until the email boxes were overwhelmed. We increased the number of trained and equipped team members to attend to the email box backlog and began to sort, assign, and track the emails differently. We expected to get in front of the emails last week by reaching out to the emailers for clarification, but those efforts have not been as fruitful as hoped.

Businesses potentially calling workers back
    When can an employee continue claiming unemployment benefits if they do not return when called back to work? They may still be eligible for unemployment benefits if they are:
Ill with COVID-19;
Potentially exposed to COVID-19 and subjected to a mandatory quarantine period;
Staying home to care for a family member, or other person they live with or who they provide care for, who is suffering from COVID-19 or subject to mandatory quarantine;
Unable to work because they have to stay home to care for a child due to the closure of schools, child care providers, or similar facilities due to COVID-19; or

Asked to work when it would require them to act in violation of a mandatory quarantine or government directive\Unable to work because they have been advised by their health care provider or by advice issued by public health officials to self-quarantine due to possible risk of exposure to or spread of COVID-19.
    We know that some people may be able to get more in weekly benefits while the additional $600 payments are available than they could while working. However, not returning to work just because of that, would render someone ineligible for benefits and could subject them to additional monetary and other penalties.

    This online form is available to report when employees do not return to work when asked to and it is not because of one of those COVID-19 reasons. If someone is either working full-time or earns more than their regular weekly benefit amount (the extra $600 does not factor in to this computation), they are not eligible for any benefits for that week. If they work less than full time and earn less than their weekly benefit amount, they can generally receive at least some benefits that week. They can earn up to either $125 per week or one-third of their regular weekly benefit amount, whichever is higher, without any reduction in their benefits. Any amount earned over that threshold reduces their weekly benefits dollar for dollar. For any week between March 29 and July 25, 2020, if they receive any benefits at all in a week, they also receive the additional $600.


Limited Reopening of State Recreation Areas

    Governor Brown announced on May 5 the reopening of some state parks and outdoor recreation facilities. Oregon's outdoor recreation providers and the Oregon Health Authority have partnered to create recommendations for safely and gradually offering limited outdoor recreation opportunities. It's important to note that this approach will not open all day use and camping opportunities at once

    Here are some guidelines from the Governor's office on responsible outdoor recreation:
Limit your recreation activities, and recreate only with people in your own household.
Check what's open before leaving home. Your favorite trail or camp site may remain closed, or need to be closed on a temporary basis, to prevent crowding and protect public health.
Plan ahead and come prepared as service levels may be different than you are used to.
Visitors may find limited restroom services available. Plan to bring your own soap, water, hand sanitizer, and toilet paper.
Bring a mask to cover your nose and mouth. Visit less crowded areas, visit during off-peak times, and have a backup plan.
Not feeling well? Don't go. If you have symptoms of a fever, cough, or shortness of breath, stay home.
    For more information if you're planning an outing, consider visiting: https://oregonstateparks.org/index.cfm?do=v.dsp_featureArticle&articleId=272


State Partnering with UO on PPE Disinfection System

    Through a contract with FEMA, Oregon has received a Battelle Critical Care Decontamination System, one of 60 in the United States. The U.S. Food and Drug Administration has approved using the Battelle decontamination system for cleaning used N95 masks. The system is a game-changer for healthcare providers –– it can decontaminate N95 respirator masks, allowing the critical personal protective equipment to be used up to 20 times by frontline health care workers –– and there's a unit on its way to the UO. It consists of eight shipping containers that have been converted into airtight chambers that use vaporized hydrogen peroxide to sterilize the masks. The state, federal government and Battelle are collaborating to ensure the chambers operate under peak safety conditions to protect the local area. The UO will house the containers in facilities at the Romania parking lot in Eugene, at the corner of Franklin Boulevard and Orchard Street. Oregon's decontamination unit is one of 60 being placed around the country.


Small Business Grant Opportunity

    Travel Oregon has established a COVID-19 Emergency Response Grant Program. It has a short opening window to apply: May 11-15. The fund is $800,000 and specifically targets rural/small businesses and those who have not received funds from the Economic Injury Disaster Loan Emergency Advance or Paycheck Protection Program. Details can be found here.


Cottage Grove Receives Business Oregon Rural Opportunity Initiative Grant

    I'm excited to report that the City of Cottage Grove  was selected for a Business Oregon Rural Opportunity Initiative (ROI) grant award of $61,000. ROI is Business Oregon's strategic effort to empower rural communities to support entrepreneurs and small business growth. Through financial support, innovative partnerships, network expansion, and access to business development resources, ROI helps strengthen and consolidate entrepreneurial ecosystems within and across Oregon's rural communities.

    The  Legislature allocated $750,000 to the ROI program during the 2017-19 and 2019-21 biennia. Business Oregon received 20 full proposals, from 17 counties, requesting approximately $1.6 million in funding. A thorough evaluation process led by an ROI review committee resulted in 10 awards for the 2019-2021 biennium, including Cottage Grove.

    The food and beverage sector is the fastest growing industry in Lane County and offers significant potential for rural entrepreneurship. This project seeks to support entrepreneurs by creating a variety of low-risk opportunities to pilot food business ideas and support early stage entrepreneurs, particularly among the city's large immigrant population, which often encounters employment ceilings in physical labor. Cottage Grove and partners, including Bohemia Food Hub and Rural Development Initiatives (RDI), intend to provide formal training, mentoring, food truck pilots, micro-retail access, and product line development and branding to assist Latinx small business aspirants and owners.

    In addition to strengthening Bohemia Food Hub as an asset by expanding its capacity to offer kitchen and retail space, this project closes resource gaps and offers the culturally specific training and guidance to help Latinx immigrants on their path to economic self-sufficiency. A partnership with the South Lane County School District will also extend opportunities to high school students, building a stronger pipeline of entrepreneurs.


Excellence in Family Business Awards Nominations

    In these challenging times, it's more important than ever to recognize our exemplary family businesses, and honor their ingenuity, resilience and dedication. The nomination deadline for the 2020 Austin Family Business Program's Excellence in Family Business Awards has been extended until June 1.

    Benefits of participation include:
Nominated families are notified of your support and are encouraged to benchmark their family company against other top-caliber family businesses.
Winners are featured in a video and, with finalists, in print media. The culminating award event showcases businesses with deep economic impact.
Your nomination connects the family business to Oregon's top family business leaders and business faculty. Each applicant will receive two complimentary tickets to experience the Fall awards event.
To learn more and make your nominations by June 1, visit the website. Nominees will be invited to apply for the Excellence in Family Business Awards with acknowledgement of the nominator.


OR Highway 126 Veneta-to-Eugene Project

    I'm sharing an update from ODOT on this road-widening project, which has began the required National Environmental Policy Act (NEPA) phase of study:

    Over the next 18 months, ODOT will be working with our agency and public partners to ensure support remains strong for the improvements outlined in the Fern Ridge Corridor Plan, adopted in 2013. They will define the outside limits of the footprint and document right-of-way, utility, and environmental impacts. They plan to establish project costs and a reasoned phasing concept for implementation. Though road widening is the main strategy to make this section of highway safer and better, an adjacent multi-use path is included in planning and of interest to the public. The agency will not reach a detailed design in this first phase but will have enough information to proceed with future requests for funding that can lead to construction.


Scottsburg Bridge Project to Close Short Section of Road for Two Years

    A short section of Scottsburg West Road at the north end of Scottsburg Bridge will be closed for about two years, according to ODOT. Both the bridge and Oregon Highway 38 (Umpqua Highway) will remain open at all times during construction.

    The closure will affect the 200-foot spur of Scottsburg West Road where it meets Oregon Highway 38. Motorists traveling on Scottsburg West Road will be directed to drive under the bridge and use Main Street to reach the highway.

    The new Scottsburg Bridge will be constructed just downriver of the old structure, requiring workers to realign this part of Scottsburg West Road. Prime contractor Hamilton Construction began work on the $39.5 million bridge replacement project in early February. Their first tasks involved removing trees, clearing brush, building access roads, demolishing a condemned house within the work zone, and lowering the roadway under the bridge.

    Over the summer, contractors will build a work platform that extends into the Umpqua River. They will also build an approach road to the platform and a retaining wall along Scottsburg West Road. Construction on the new bridge will likely begin later this year. All work is scheduled to be completed by summer 2022.


Primary COVID-19 Resource Links

    Here's a list of government resources that you may find useful: