If you're having trouble viewing this message, please visit my legislative web page at http://www.oregonlegislature.gov/prozanski/, click on "News" in the lower left-hand column and scroll down.

Dear friends,

    As the 2017 Legislative Session nears adjournment, I want to update you on some of our successes but also point out issues that went unaddressed this session. To start, some good news on the economic front: Oregon's unemployment dropped to another record-low in May. The state Employment Department announced that the rate was 3.6 percent. The national employment rate for May was 4.3 percent.

    When it comes to state revenue and the needs of our most vulnerable citizens, however, the news is not positive: Since the early 1990s, our state has been too reliant on income taxes. The current corporate income tax is becoming more and more obsolete, and the base is eroding. This has caused Oregon and the more than 40 other states with a corporate income tax to explore alternative ways to tax business. A proposed revenue plan this session aimed to solve this problem by providing stable funding for basic services like education, reducing the tax burden placed on hardworking Oregonians, ensuring everybody pays their fair share for education, transportation (highways and bridges), health care, public safety, and courts in Oregon. Unfortunately, negotiations were unsuccessful. This is despite a strong majority – 56 percent – of Oregon voters believing that large businesses and corporations pay too little in Oregon taxes, and an overwhelming majority – 73 percent – who support higher corporate taxes to prevent cuts to K-12 schools.

    Needless to say, I'm frustrated. Both chambers have now passed a K-12 budget funding schools at $8.2 billion. This is despite the $8.4 billion needed for districts to avoid additional cuts to staff, including teachers and counselors, and to school days. I reached out to each school district in our district to find out what the difference would mean to them. Ultimately, to show solidarity with my Senate colleagues who voted "yes" on the K-12 funding bill bill (HB 5517A), I changed my vote to "yes" and pledged to work with them to raise additional revenue for K-12 and all other levels of education. While I recognize this $8.2 billion budget is more than the Governor and co-chairs of Ways and Means called for in their original budgets for K-12, I believe we must do better.
 
     It's past time for the Legislature to consider how to ensure that corporations pay a fair share of taxes to support the values held by most Oregonians. We need to give kids a quality education so they can compete for Oregon jobs.

    It is also ironic that many Oregon corporations continue to discount the educational needs of Oregon kids. Voters passed Measure 98 on Career Tech Education and Measure 99 on Outdoor School Education last November expecting the Legislature to provide the necessary revenue to implement those two programs statewide. It is past time for the Legislature to act and fulfill this obligation.

    Under the Oregon Constitution, this Legislative Session must end by Monday, July 10, unless the Legislature votes by a two-thirds majority to extend it for five days. Based on the amount of work still to be completed, I expect we will have floor sessions over this weekend and on July 4.

    Below you will find information on:

        - Listen to My Session Update on KQEN
        - Update on "Hot" Topics: Dogs in Parked Cars and Drones
        - Oregon Bach Festival: June 29 - July 15
        - Bohemia Mining Days: July 13-16
        - Blackberry Jam Festival: July 28-30
        - Lane County Fair: July 19-23
        - Douglas County Fair: August 9-12

    I hope this information is helpful and informative for you or someone you know. As always, feel free to share your comments, questions or concerns with me by phone, mail or e-mail. Please have a happy and safe Independence Day!

                                                              



Listen to My Session Update on KQEN

    Nearly every Friday at 8:30 a.m. during this session and previous ones, I've joined KQEN (AM 1240) host Kyle Bailey on-air for legislative updates. We're off this week (June 30) but I expect to have a full update to offer next Friday, July 7. When the Legislature is not in session, I join Kyle less frequently, mostly for updates following "legislative days" when committees meet. Please check my Facebook page for scheduled times and listen in at http://kqennewsradio.com/.


Update on "Hot" Topics: Dogs in Parked Cars and Drones

    HB 2732 - Protecting Good Samaritans From Criminal or Civil liability for Removing an Unattended Child or Domestic Animal From an Overheated Vehicle: With passage of this bill, Oregon now joins seven other states with similar laws designed to protect children and animals from heat-related health issues and other hazards that can arise from being left unattended in a vehicle. Some members of Girl Scout Brownie Troop 10037 from the Salem area proposed the legislation. Troop members provided testimony in House and Senate committee hearings throughout the process.

    Under current Oregon law, police officers are authorized to enter the properties of others when it is necessary to prevent serious harm to any person or property. In 2015, the Legislature clarified that those same protections apply to law enforcement personnel who enter a private premises or motor vehicle to save an animal or child from distress or harm. Police officers who have probable cause to believe that an animal is abused or neglected may enter the vehicle, as well as take the animal and provide it with food, water, and care. In those situations, the police officer is not liable for any damages resulting from entering the vehicle.

    The bill advocated by Troop 10037 applies those same protections to any person who enters a vehicle, by force or otherwise, to protect a child or domestic animal from harm.

    According to the American Veterinary Medical Association, hundreds of pets die every year from heat exhaustion because they are left in parked vehicles. Temperatures inside a vehicle can rise nearly 20 degrees in just 10 minutes and 30 degrees in 20 minutes. On a 70-degree day, a vehicle left sitting can reach an internal temperature of 110 degrees!

    Governor Brown signed HB 2732 on June 22. The next day, a dog was saved from a hot car in Portland!

    HB 3047 - Use of Drones: This bill is an effort to keep up with the ever-changing world around unmanned aerial vehicles (i.e. "drones," UAVs) by balancing interests of personal privacy and those of the expanding drone industry. HB 3047 stipulates that drone operators who do not work in law enforcement, or for a state-accredited university in a research capacity, must notify Oregon's Department of Aviation, State Police, and any other permitting agency at least five days in advance of drone usage for purposes other than recreation. It prevents drones from being weaponized and requires that operators carry liability insurance for no less than $1 million.

    HB 3047 has passed both chambers and is awaiting the Governor's signature.


Oregon Bach Festival: June 29 - July 15

    Since 1970, the Oregon Bach Festival has celebrated the music and legacy of J.S. Bach in an environment of performance, discovery, and community. Perhaps the most influential and critically acclaimed platform for Bach's music in America, the festival forges connections between people through a love of great music. Its mission is to inspire the human spirit through the art of music by providing the highest level of performances and educational opportunities. To view a calendar of events and other information, visit: http://oregonbachfestival.com/obf-blog/12380/20/OBF-Announces-2017-Season.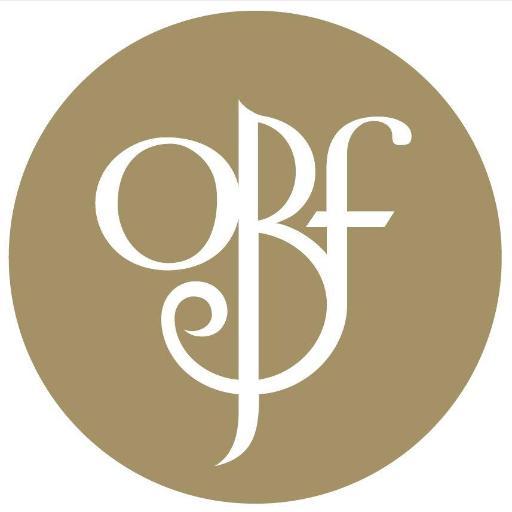 Bohemia Mining Days: July 13-16

    Bohemia Mining Days celebrates Cottage Grove's colorful history. The family-friendly festival is organized by a board of community-minded volunteers who work closely with the festival coordinator throughout the year to ensure this annual summer tradition lives on for future generations to enjoy. It features a carnival, pony rides and much more. More information can be found on Bohemia Mining Days' website: http://bohemiaminingdays.org/.

       



Blackberry Jam Festival: July 28-30

    The Blackberry Jam Festival (or, "Jam") is a wholesome, free community event featuring plenty of great music, unique crafts and delicious food. Located in the heart of the Willamette Valley, the festival is a great event to plan for a summer weekend trip. More information can be found on the Jam's website: http://www.blackberryjamfestival.com/.

Note: I was honored to sponsor a bill in 2015 at the request of the Jam to allow the fishing derby to continue. The derby, which raises funds for programs at Lowell High School through catching and selling pikeminnow fish, was at risk of being cancelled after the Department of Fish & Wildlife determined that a commercial fishing license would be required for it to continue.

       



Lane County Fair: July 19-23

    The Lane County Fair features entertainment, food vendors with many different types of fare, rides, games and more. Purchase tickets or get concert information and ride lists along with all the information needed to enter contests and competitions at: http://www.atthefair.com/.

       



Douglas County Fair: August 9-12

        The Douglas County features entertainment, a carnival, food court, livestock, and much more for all ages. Visit the official Douglas County Fair web site at: http://www.co.douglas.or.us/dcfair/fair/.