HSI, local partners seize $18 million in counterfeit contact lenses and merchandise
U.S. Immigration and Customs Enforcement (ICE) sent this bulletin at 08/23/2012 10:15 AM EDT
Having trouble viewing this email? View it as a Web page.
SAN JUAN, Puerto Rico – Special agents with U.S. Immigration and Customs Enforcement's (ICE) Homeland Security Investigations (HSI) and officers from the Federal Food and Drug Administration (FDA), the Puerto Rico Police Department (PRPD), the San Juan Police Department (SJPD) and the Puerto Rico Department of Health's Office of Investigations seized more than $18 million in counterfeit contact lenses and merchandise during the execution of several search warrants in eight different municipalities of Puerto Rico.
On Aug. 21, HSI special agents and partner law enforcement officers worked in teams to execute 17 federal search warrants at stores in the municipalities of San Juan, Caguas, Añasco, Bayamon, Ponce, Moca, Isabela and Naranjito, Puerto Rico. They seized 4,000 counterfeit Fresh Look contact lenses by Novartis, with an estimated manufacturer's retail price (MSRP) of $200,000, along with 200,000 pieces of counterfeit merchandise from companies like Coach, Gucci, Ray Ban, Michael Kors, Rolex, Bulgari, Hublot, Nautica, Tous, Tiffany & Co., and Nike, among others. HSI special agents seized 25,000 counterfeit watches with an approximate MSRP of more than $3 million and 200 pairs of sneakers with an approximate MSRP of $32,000. The total MSRP of seized merchandise was approximately $18 million.
"The illegal importation and sale of counterfeit goods is a significant problem that affects our economy, impacts American jobs and innovation, puts the public's health and safety at risk and at times threatens our national security," said Angel Melendez, acting special agent in charge for HSI San Juan. "Consumers should know that if they buy pirated and unlicensed products, they are hurting legitimate businesses and they may also be facilitating criminal activity."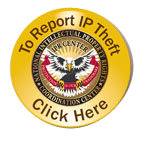 As the largest investigative arm of the Department of Homeland Security, HSI plays a leading role in targeting criminal organizations responsible for producing, smuggling and distributing counterfeit products. HSI focuses not only on keeping counterfeit products off our streets, but also on dismantling the criminal organizations behind such illicit activity.
This investigation was supported by the HSI-led National Intellectual Property Rights Coordination Center (IPR Center) in Washington. The IPR Center is one of the U.S. government's key weapons in the fight against criminal counterfeiting/piracy. As a task force, the IPR Center uses the expertise of its 21 member agencies to share information, develop initiatives, coordinate enforcement actions and conduct investigations related to IP theft. Through this strategic interagency partnership, the IPR Center protects the public's health and safety, the U.S. economy and the war fighters.
To report IP theft or to learn more about the IPR Center, visit www.IPRCenter.gov.