Agents confiscate thousands of counterfeit goods at NBA All-Star Weekend
U.S. Immigration and Customs Enforcement (ICE) sent this bulletin at 03/01/2012 10:23 AM EST
Agents confiscate thousands of counterfeit goods at NBA All-Star Weekend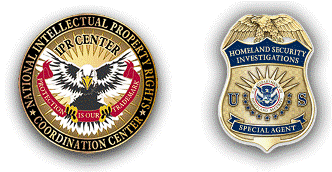 Having trouble viewing this email? View it as a Web page.
ORLANDO, Fla. — More than 2,500 counterfeit items were confiscated as the result of a joint operation by U.S. Immigration and Customs Enforcement's (ICE) Homeland Security Investigations (HSI), the Orlando Police Department and the Orange County Sheriff's Office during the 2012 NBA All-Star Weekend in Orlando.
"Counterfeiters prey on sports fans at events like the NBA All-Star Game," said Susan McCormick, special agent in charge of HSI in Tampa, Fla. "I urge buyers to beware. Counterfeiting is not a harmless crime. Counterfeiting costs U.S. businesses more than $200 billion each year and accounts for the loss of more than 750,000 American jobs."
During the days leading up to the NBA All-Star Game, HSI agents operated in teams throughout the Orlando-area, targeting suspicious activity that might lead them to counterfeiters. HSI agents seized counterfeit items including t-shirts, caps and jerseys. The items are valued at more than $69,000. Ten individuals were arrested for possessing or offering to sell counterfeit NBA merchandise in violation of Florida state law.
"The NBA is committed year-round to protecting both our fans and legitimate, tax-paying retailers from being victimized by counterfeiters seeking to profit illegally from the public's enthusiasm for the NBA," said Ayala Deutsch, senior vice president and chief intellectual property counsel for the NBA. "We greatly appreciate the tireless efforts of HSI, the Orlando Police Department and the Orange County Sheriff's Office throughout All-Star Weekend and are pleased to have their support in working to address this important issue."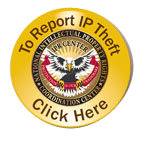 As the largest investigative arm of the Department of Homeland Security, HSI plays a leading role in targeting criminal organizations responsible for producing, smuggling, and distributing counterfeit products. HSI investigations focus not only on keeping counterfeit products off U.S. streets, but also on dismantling the criminal organizations behind this activity.
To report or learn more about intellectual property theft, visit www.IPRcenter.gov.