Local sportswear vendors lose their shirts in illegal sales at 2012 Bridgestone NHL Winter Classic
U.S. Immigration and Customs Enforcement (ICE) sent this bulletin at 01/03/2012 12:18 PM EST
Local sportswear vendors lose their shirts in illegal sales at 2012 Bridgestone NHL Winter Classic
ICE and NHL investigators seize hundreds of counterfeit articles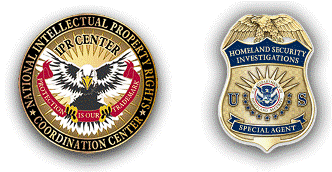 Having trouble viewing this email? View it as a Web page.
PHILADELPHIA — To coincide with the 2012 Bridgestone NHL Winter Classic held here yesterday, officials in Philadelphia enforced counterfeiting laws by seizing fake sports merchandise from international mail facilities and local street vendors. Today, U.S. Immigration and Customs Enforcement's (ICE) Homeland Security Investigations (HSI) has announced the seizure of 1,649 counterfeit items with a manufacturer's suggested retail price (MSRP) of nearly $350,000.
ICE HSI special agents — working with U.S. Customs and Border Protection (CBP), Philadelphia Police Department Major Crimes Unit, and the National Hockey League (NHL) and its private investigators — seized approximately 150 international mail parcels and investigated nine vendors since Dec. 28, 2011. ICE HSI also seized counterfeit items bearing the trademarks of Major League Baseball, National Football League, National Basketball Association and the National Collegiate Athletic Association.
"Vendors who sell counterfeit goods to unsuspecting sports fans will be held accountable," said John P. Kelleghan, special agent in charge of ICE HSI in Philadelphia. "These vendors sell inferior items, and tarnishing the reputation of trademark holders like the NHL. Counterfeit goods also cost U.S. industries billions of dollars in losses each year."
"We greatly appreciate the extraordinary efforts of ICE HSI in Philadelphia to protect NHL fans from being victimized by counterfeiters," said Tom Prochnow, NHL Enterprises group vice president, legal and business affairs.
Intellectual property (IP) crime refers to the violation of criminal laws that protect copyrights, patents, trademarks, other forms of intellectual property and trade secrets, both in the United States and abroad. IP crimes can destroy jobs, suppress innovation in the United States and jeopardize the health and safety of consumers. In some cases, these activities are used to fund dangerous or even violent criminal enterprises and organized crime networks.
When buying NHL goods, consumers should:
• Look for the hologram sticker or holographic hangtag and a sewn-in or screen printed neck label identifying a licensee that has been authorized by the NHL to produce "genuine" or "official" merchandise.
• Shop at legitimate retailers, such as the official Philadelphia Flyers team store and website rather than buy items from street vendors, flea markets, overseas websites or other questionable sources.
• Beware of ripped tags or irregular markings on apparel.
ICE HSI and the NHL are continuing to use their resources to target criminal organizations, vendors and individuals using local and online business establishments to smuggle, distribute and sell counterfeit NHL Winter Classic merchandise.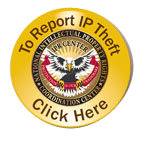 The ICE HSI-led National Intellectual Property Rights Coordination Center (IPR Center) is one of the U.S. government's key weapons in the fight against criminal counterfeiting and piracy. The IPR Center uses the expertise of its 19 member agencies to share information, develop initiatives, coordinate enforcement actions, and conduct investigations related to IP theft. Through this strategic interagency partnership, the IPR Center protects the public's health and safety, the U.S. economy and offers one-stop shopping for both law enforcement and the private sector to address the growing transnational threat of counterfeit merchandise. The IPR Center coordinates outreach to U.S. rights holders and conducts domestic and international law enforcement training to stem the growing counterfeiting threat and also directs anti-counterfeiting investigations.
To view a video regarding a wrap-up of IPR enforcement achievements in 2011, click here.
To report IP theft or to learn more about the IPR Center, visit www.IPRCenter.gov.