"Operation Short Circuit" protects consumers from counterfeit electrical goods
U.S. Immigration and Customs Enforcement (ICE) sent this bulletin at 10/20/2011 04:10 PM EDT
"Operation Short Circuit" protects consumers from counterfeit electrical goods
More than one million items seized during three-month worldwide operation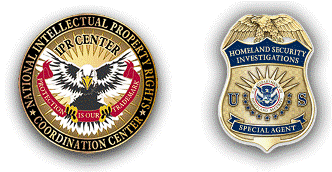 Having trouble viewing this email? View it as a Web page.
WASHINGTON - A three-month operation conducted by 43 countries has resulted in the seizure of more than one million counterfeit electrical goods. This operation was spearheaded in the United States by the National Intellectual Property Rights Coordination Center (IPR Center), in coordination with the World Customs Organization (WCO).
"Counterfeit products threaten the health, safety and security of Americans," said U.S. Immigration and Customs Enforcement (ICE) Director John Morton. "Counterfeit electrical articles are particularly troubling, as these illicit products represent a significant threat to public safety as they do not adhere to any standards for testing, quality or operation."
"Operation Short Circuit is a great example of cooperation between the U.S. and foreign governments to combat a global threat," said U.S. Customs and Border Protection Commissioner (CBP) Alan D. Bersin. "These combined enforcement initiatives not only protect the public from unsafe imports but also help build economic vitality in each of our countries. Credit goes to the men and women of CBP and ICE who helped make this operation a success."
The operation known as "Operation Short Circuit," commenced in July 2011 and concluded at the end of September 2011. Eighty seizures in the United States resulted in the seizure of:
2,706 boxes of counterfeit holiday lights;

2,015 boxes of counterfeit extension cords;

24,579 counterfeit batteries;

21,979 counterfeit power supplies;

30,863 counterfeit power adapters, and

57,662 counterfeit power chargers.
All the items seized for being in violation of U.S. law - trafficking in counterfeit goods. The estimated manufacturer's suggested retail price (MSRP) of these items is $5.8 million.
In March 2011, the WCO approved this IPR Center global initiative to increase the number of inspections, interdictions and investigations of imports containing substandard and counterfeit electrical items. During this operation, customs administrations looked for counterfeit power supplies, power adaptors, chargers, surge protectors, extension cords, holiday lights and batteries.
Worldwide, 43 countries discovered 10,272 shipments. The participating nations detained 1,747 shipments and seized 388 shipments, resulting in the seizure of:
4,760 boxes of counterfeit holiday lights;

359 boxes of counterfeit surge protectors;

3,736 boxes of counterfeit extension cords;

791,936 individual counterfeit batteries;

17,873 boxes of counterfeit batteries;

41,621 counterfeit power supplies;

34,050 counterfeit power adaptors; and

115,231 counterfeit chargers.
Some of the detained shipments are awaiting laboratory test results to determine if they will be seized or released.
"Counterfeit goods represent a triple threat by delivering shoddy, and sometimes dangerous, goods into commerce, by funding organized criminal activities and by denying Americans good-paying jobs," added ICE Director Morton. "ICE's Homeland Security Investigations and our partners at the IPR Center will continue to work together to keep counterfeit products off our streets."
The U.S. coordinating body, the IPR Center, is one of the U.S. government's key weapons in the fight against criminal counterfeiting and piracy. As a task force, the IPR Center uses the expertise of its 19 member agencies to share information, develop initiatives, coordinate enforcement actions, and conduct investigations related to IP theft. Through this strategic interagency partnership, the IPR Center protects the public's health and safety, the U.S. economy and the war fighters.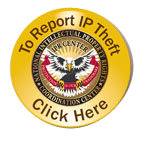 To report IP theft or to learn more about the IPR Center, visit www.IPRCenter.gov.
The World Customs Organization (WCO) is the only intergovernmental organization exclusively focused on customs matters. With its worldwide membership, the WCO is now recognized as the voice of the global customs community. It is particularly noted for its work in areas covering the development of global standards, the simplification and harmonization of customs procedures, trade supply chain security, the facilitation of international trade, the enhancement of customs enforcement and compliance activities, anti-counterfeiting and piracy initiatives, public-private partnerships, integrity promotion and sustainable global Customs capacity building programs.